Fujinon XF27mm f/2.8 R WR in Stock (19 Months After Announcement)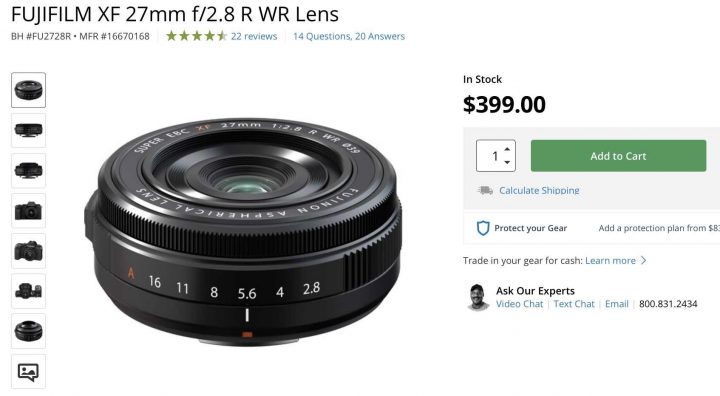 It is with great joy that I report to you that after only 19 months of waiting, the Fujinon XF27mm f/2.8 R WR is marked as in stock at BHphoto. It's still out of stock at all the other stores we link down below.
You can grab your copy at BHphoto here.
The new 27mm enjoyed high demand and I remember that the very same day the lockdown ended and I could leave my little 1 thousands soul village, I jumped into my car and drove to the a local store to buy the last sample they had left.
It lives its life glued on my Fujifilm X-E3 and serves me very well to document my family life.
The aperture ring just made it the perfect lens for smaller X series camera bodies.