Fujikina NYC 2022 on September 10 – Book Your Spot Now to join Photowalks, Workshops, Stage Talks and More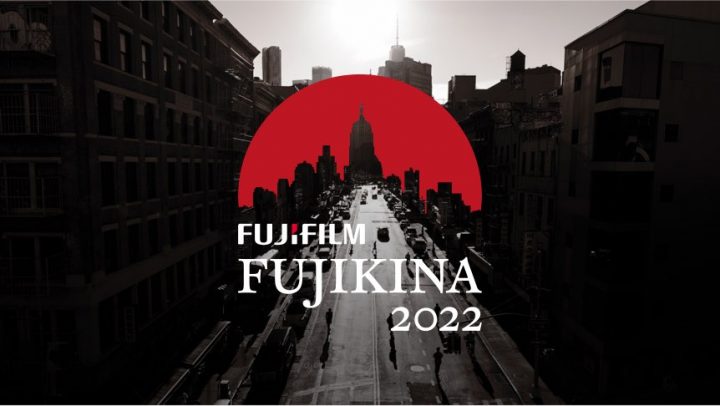 Not only there will be the Fujifilm X Summit with new product launched on September 8 at 8PM New York time (taking place in New York).
For this occasion, Fujifilm has also revived the Fujikina event. It will also take place in New York, but two days after the X summit.
So if you are interested in it, book your spot for September 10 in New York.
Workshops, stage talks, photowalks and more. Sounds like a super fun day for Fujifilm X lovers.
Follow FujiRumors on Patreon, Facebook, Instagram, RSS-feed, Youtube, Flipboard and Twitter
The Fastest Growing Fujifilm Group
Join Our Owners Groups
Press Release
Get Set For Fujikina NYC 2022
Fujikina is coming to New York City in September – and when you find out what's involved, you won't want to miss it!
Fujikina NYC 2022 is the must-attend event for all things Fujifilm, so if you're an X Series or GFX System fan, here's all you need to know.
Located at the stunning Glasshouse on 12th Avenue, New York, on September 10, 2022, there'll be a host of unmissable talks from top photographers, including keynote speaker Greg Gorman, product demos, one-to-one studio sessions, and photo galleries showcasing the amazing creativity of photographers, filmmakers, and creators from all over the world. Learn more about the Creators featured at this event here.
But that's not all. Fujikina NYC 2022 is also your chance to try out the latest range of GFX System and X Series cameras and lenses, including FUJIFILM X-H2S and FUJINON XF150-600mmF5.6-8 R LM OIS WR and more.
Take advantage of exclusive on-site facilities for Fujifilm users, including a Check & Clean maintenance service for cameras and lenses, and a loan program – both of which are free of charge . You can also grab a Fujifilm expert any time in our All Sales Final store, and get advice on your current kit, or your next purchase.
If you're looking for a more immersive experience, learn about our bookable photowalks and seminar sessions here. Seminars include portrait workshops with Bert Stephani and Jan Gonzales, alongside action photography and filmmaking masterclasses with Andrew Hall and Jasmine Quinones. If you'd prefer to get out on the street of NYC, be sure to sign up for a photowalk with our pairs of Creators who will be on hand to offer advice, hints and tips. Reservations are required, so grab a spot!
Fujikina NYC 2022 is a one-day event packed with Fujifilm activities and registration is required, so make sure you book tickets now and don't miss out. Click here to register.
Be Inspired by Our Main Stage Speaker Sessions
Most exciting of all, Fujikina will be hosting incredibly inspiring imaging professionals, photographers, and mentors, including keynote speaker and portrait legend Greg Gorman.
Greg Gorman is known around the world for his stark, honest portraits of famous faces, with subjects plucked from entertainment, art, sport, and music. A recipient of the Lifetime Achievement Award in Portraiture from The Professional Photographers of America, Greg will shed light on his winning approach to photographing people, his approach to exhibitions, and charity work – including collaborations with The Elton John Aids Foundation and welfare group, PAWSLA.
Other inspiring speakers on Fujikina's main stage include nature photographers William Chua from Singapore and Sam Abell from the USA, outdoor and adventure specialist Irene Yee from the USA, and aerial photographer Tom Hege from Germany.
Find the full list of Fujikina NYC 2022 speakers and times here.
Sounds good? We think so too! If you'd like to experience all the fun activities at Fujikina NYC 2022, just click the link below to reserve your spot. And don't delay, because spaces are limited and filling up fast!