Fujifilm X-T4 Top Seller at Mapcamera (Japan)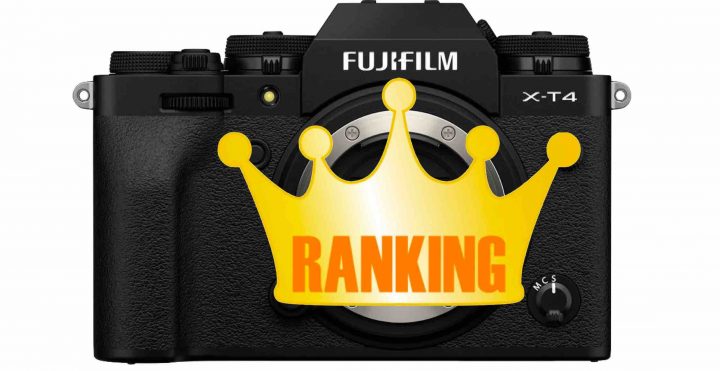 The Japanese store MapCameras published their top selling camera rankings for last month.
The Fujifilm X-T4 leads the pack, and we find other 3 Fujifilm in the top 10. I am surprised to see the Fujifilm X-H1 in there, not because it would not deserve that spot, but because it is discontinued on so hard to find anywhere.
Of course thet Mapcamera data is not representative for overall sales.
With that said, if big retailers share their sales data, it might not be representative for the overall market, but it can still give an approximate indication of what the market wants and how different markets react to different products.
So, down below is Mapcamera ranking for April 2020
Join FujiRumors on Patreon, Facebook, Instagram, RSS-feed, Youtube, Flipboard and Twitter
Fujifilm X-T4 in USA: BHphoto / AmazonUS / Adorama / FocusCamera
Fujifilm X-T4 in EU: AmazonDE / CalumetDE / WexUK / ParkcamerasUK / JessopsUK / AmazonUK / PCHstore
Fujifilm X100V: BHphoto / AmazonUS / Adorama / Focuscamera
Fujifilm X-H1: BHphoto, Adorama, AmazonUS, Focuscamera
Fujifilm X-Pro3: BHphoto, AmazonUS, Adorama, FocusCamera
Our Owners Groups
Our Facebook Pages
via mapcamera