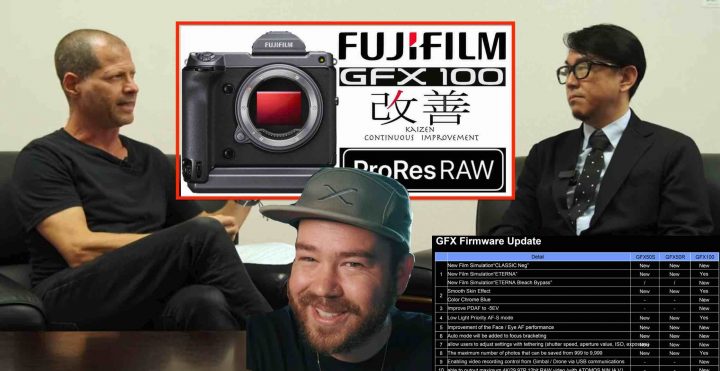 What a day!
Fujifilm has released:
In all this buzz, I'd like to highlight one interview made by Cinema5D to top Fujifilm manager Makoto San.
The talk mainly gravitates towards the new ProRes RAW support for Fujifilm GFX100, but they touch also on other topics, which is why I want to highlight this interview in a dedicated post.
Interview Summary