Fujifilm FF200003 Registered and Coming January 29 – Fujifilm X-E4 or Fujifilm GFX100S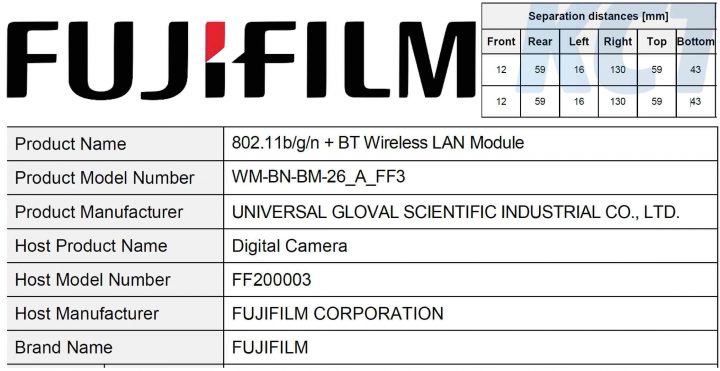 We told you that the FF200003 camera registration has been spotted a few weeks ago.
Now more details about this camera leaked from the registration spotted by nokishita.
Fujifilm's unreleased digital camera "FF200003" has also passed FCC certification. Equipped with Wi-Fi (802.11b / g / n) and Bluetooth. The release date of materials such as appearance and instructions is January 29, 2021
So, the release date for the FF200003 camera is January 29 according to the registration file.
But trust me, nokishita will soon spot a second registration, because FujiRumors told you already that we can expect two cameras for early 2021.
If you want to know more, just follow FujiRumors in the next days and weeks ;).
Join Our Owners Groups
Join Our Facebook Pages