MARK THIS DATE: Big Fujifilm Announcements on January 27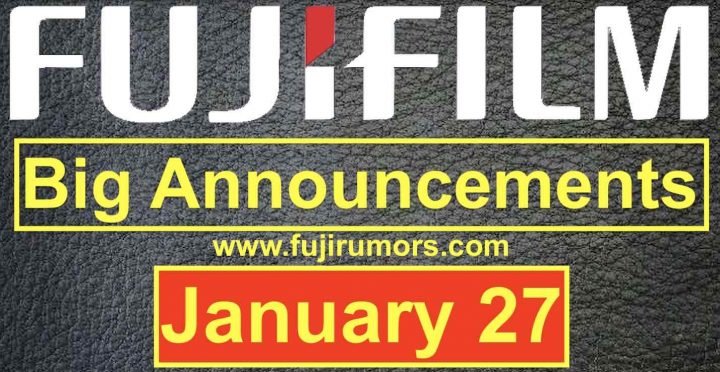 Yes, I know. Nokishita spotted that a mysterious FF200003 camera that is said to be announced on January 29.
But, trust me, that's not the date you should watch out for.
Now please take your calender and mark the following date: January 27!
That's the day when Fujifilm will make have huge announcements and hence the day you should drop whatever you were planing to do and glue in front of FujiRumors ;).
What will come?
Well, we know thanks to leaks brought to you by FujiRumors that lots of stuff is set for early 2021 announcement. Here is the current list:
BUT ATTENTION: will it all be announced on January 27 or will there be separate announcements? And could there be even more surprises?
That, my dear friends, I will let you know later on once I get it all multiple confirmed and I can be sure that what I tell you is 100% accurate.
Join Our Owners Groups
Join Our Facebook Pages