Fujinon XF400mm f/4 and Fujinon XF550mm f/5.6 Patents Surfaced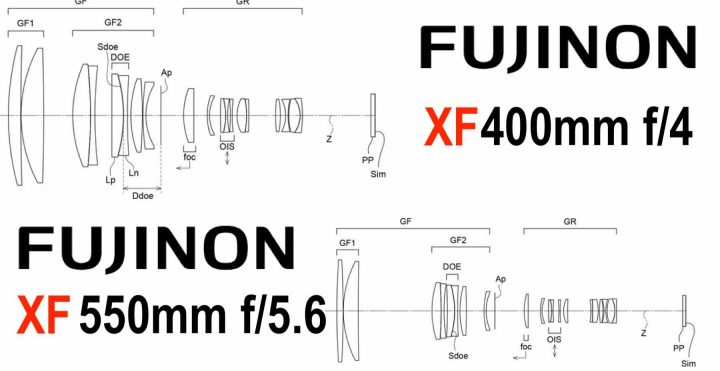 There is a lack of long and fast primes in the Fujinon world. A lack on the market, but not on paper, as Fujifilm has patented a few of them:
Now we have new additions in terms of patents, as Fujifilm patented:
Fujinon XF400mm f/4
Fujinon XF550mm f/5.6
Particularly the Fujinon XF400mm f/4 seems interesting to FujiRumors readers, as it won our huge telephoto primes survey.
99% of patents remain forever on paper. But it's good to know Fujifilm keeps looking at long prime options.
Down below you can find the details on both lenses.
If you want to, you can check out our previous "long telephoto primes" related articles.
The Fastest Growing Fujifilm Group
Join Our Owners Groups
Patent Description
Patent holder: Fujifilm Corporation
Patent: 7043439
PUBLIC NUMBER: P2020134536
Application number: P 2019022760
Registration date: 2022-03-18
Issue Date:2022-03-29
Name of invention: Imaging lens and imaging equipment
[Challenges that inventions are trying to solve] Imaging lenses are more likely to size and heavier the optical system as the focal length increases, especially imaging lenses with long focal lengths tend to be that. Therefore, if you try to reduce the size and weight, chromatic aberration and spherical aberration will occur, and it is difficult to ensure performance.
In the optics described in the patent literature, the difference in the height of the upper axis ray and the main ray of the off-axis ray on the diffraction optical element is relatively large, so it is difficult to correct both the on-axis chromatic aberration and magnification chromatic aberration well when trying to proceed with miniaturization.
This disclosure is considered in view of the above circumstances, and the purpose is to provide imaging lenses that have been miniaturized and lighter while suppressing chromatic aberration and spherical aberration, and an imaging device with this imaging lens.
Fujinon XF400mm f/4
Example 1 (400mm f/4)
Focal length: 388.19
F number: 4.11
Total angle of view (degree): 4.4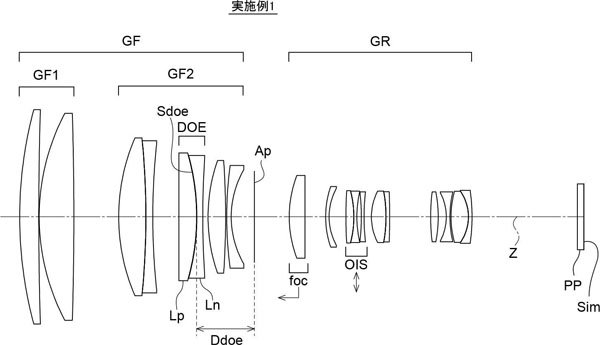 Fujinon XF550mm f/5.6
Example 4 (550mm f/5.6)
Focal length: 543.85
F number: 5.75
Total angle of view: 3.2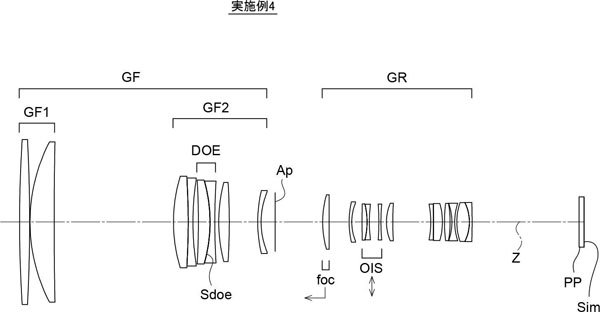 via digicame-info via ipforce