Fujifilm Lenses for Wildlife Photography: Fujinon XF 400mmF4 and What Else?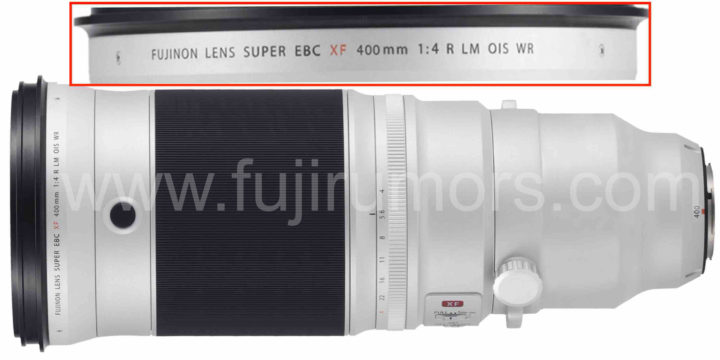 Fujinon Wildlife Lenses
FujiRumors reader Florian contacted me and shared some thoughts about what Fujifilm needs regarding future lenses for wildlife photography, and I thought this could be something interesting for the entire FR-community.
Check it out down below:
Fujinon XF 200mm F2: BHphoto, Adorama, AmazonUS
by Florian
I am a passionate Fujifilm photographer and a trusted FujiRumors follower.
I am primarily a wildlife photographer and like to bring wildlife photography to Fujifilm's attention. I believe that Fujifilm is a very good choice for wildlife photographers and here are some reasons why:
As everyone here knows Fujifilm brings new standards to the APS-C format, which is in my opinion an excellent format for wildlife photography.
The main advantage is that it requires less expensive and generally smaller glass to achieve results very similar to the FF format. That means more people will be able to afford it and you have a smaller and lighter kit to take with you in the field.
The other major advantage is the superior read out speeds compered to most FF sensors. I tested the new X-T3 at Photokina myself and I was blown away by its autofocus and tracking speed, I would say it is on par with the much more expensive Sony A9.
On top of that we have the much appreciated intuitive design from Fuji, which made photography much more enjoyable for me.
So, all with all Fujifilm offers a great tool for wildlife photographers. I am personally looking forward to the Fujifilm X-H2, which I expect to be the ultimate tool for sports- and wildlife photography.
One thing I believe that Fujifilm should pay more attention to is the lens lineup for wildlife photography.
I am currently shooting with the X-T2 paired with the Fujinon 100-400mm, which is a nice versatile lens to shoot with and delivers excellent sharpness for a zoom lens. Even though this lens is great for now, I would really like to see a long telephoto prime lens from Fuji.
I recently tested the new Fujinon XF 200mm F2 at the Photokina, this thing is a beast. The autofocus performs super fast and the pictures that come out are extremely sharp, the build quality is also very solid.
Although this lens is an excellent achievement from Fuji, the 200mm is probably not enough for most wildlife photographers. I use my 100-400mm primarily at its long end, I would therefore be very excited to see something like a 400mm f4 prime lens.
The 600mm f4 is one of the most used lenses for wildlife photography in the FF format. I expect that a 400mm f4 on a APS-C format camera can produce very similar results, with perhaps a slightly deeper depth of field. Compared to the current 100-400mm this lens would allow a shallower depth of field and twice the shutter speed (or half the ISO), which is great for any wildlife scenario. I also expect a prime lens to have faster autofocus and produce sharper images.
Because I was very curious to know what such a lens would look like, I made a 400mm f4 mock-up based on the new 200mm f2.
I am very curious to see how many other Fujifilm photographers would like to see a long prime lens like a 400mm f4. When I look back at the lens poll we had last year I see that the 400mm f4 received over a thousand votes.
A 400mm f2.8 did also cross my mind, but I think such a lens would become to big, to heavy and far to expensive. I hope that a 400mm f4 can be priced below the current 200mm f2, which would make it accessible to many more Fuji photographers.
I am looking forward to read what other Fuji wildlife photographers like to see from Fujifilm!