Fujifilm X-T3 Base ISO 160 – TRUSTED SOURCE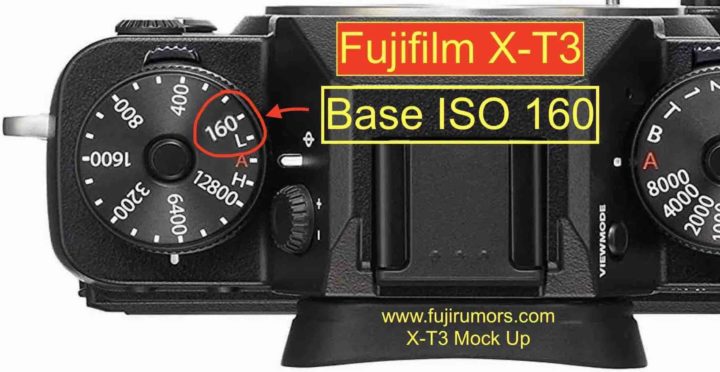 Fujifilm X-T3
According to a trusted source, the Fujifilm X-T3 will have a native ISO of 160.
All current Fujifilm X-Trans cameras have a base ISO value of 200.
Down below you can find the full and updated rumored specs list for the Fujifilm X-T3.
Make sure to join us on Facebook, RSS-feed, Instagram, Youtube and Twitter
The Best Facebook Solution to Follow FR

DON'T MISS THE RUMORS
Make sure go to our facebook page, click on "Follow" and then "See first" to see all of our facebook posts (if you leave it on "default", then you will see only a very small percentage of the FR posts in your timeline).
Done that? Good, then click on "Get Notification" and then "Edit Notification Setting" and select "Standard". Once enabled, you will get an in-app notification for every post we share (these show up as numbers over the
in Facebook)
Rumored Fujifilm X-T3 Specs
I came down from my moutains, and now I am 100% back on FujiRumors… so get ready for rumors :)