Fujifilm GFX Survives Fifteen Foot Fall, Fujinon GF 50mm f/3.5 Reviews, Zeiss Otus 100mm f/1.4 Meets GFX and More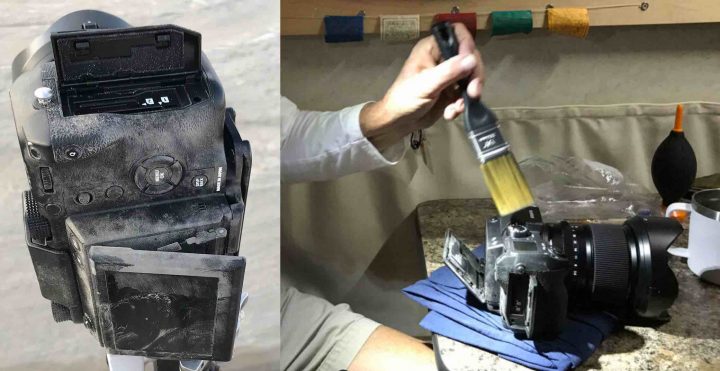 Fujifilm GFX
So, while we wait for Fujifilm to finally be able to ship all Fujifilm GFX100 pre-orders, we dedicate a roundup to the super discounted Fujifilm GFX50S and Fujifilm GFX 50R.
And despite the frankly superior specs of the Fujifilm GFX100, still today, if I should pick one, I'd go all in with the Fujifilm GFX50R. That one, combined with the Fujinon GF50mm f/3.5, and I have a powerhouse version of my much beloved Fujifilm X-E3 with XF27mm (+beer  ;) ) combo.
Believe me, there isn't a day, that I am not tempted to get it. But for me, making this step, would mean go all in with the GFX system (and leaving the X system), and given the great results I get with my X gear, I am not yet ready for such a big jump (and investment).
The GFX Community
Follow FujiRumors: Facebook, Flipboard, Instagram, RSS-feed, Youtube and Twitter
The GFX Roundup
Let's start the roundup with the story of Jack Dykinga's Fujifilm GFX50S, which had a rough adventure while hiking through the desert.
the camera and a 23mm lens shot off my lap and into the abyss. […] a fifteen-foot fall into a veritable stone canyon […] Both the battery compartment and the card slots were open and compromised with grit.

The magic moment occurred late that evening when I re-inserted the battery and fired up the camera. Just like Frankenstein, "IT WAS ALIVE!"

Furthermore, the next two week's shooting produced some of my best images ever. The Fujifilm GFX 50S is one very strong tank of a camera! It's my amazing new landscape camera.
You can read the full story at photographylife here. And of course we have much more down below.
Fujifilm GFX 50R / 50S
GF Lenses
→ Fujinon GF 50mm F3.5: BHphoto, AmazonUS, Adorama
Third party/adapted lenses on GFX
→ Zeiss Otus 100mm f/1.4: BHphoto, AmazonUS, Adorama
GFX Deals
GFX Camera and Lens Related Videos
Shot on X-T2 + GFX 50R
gavinlyons – Gesäuse National Park, Austria with the Fujifilm GFX with 32-64mm