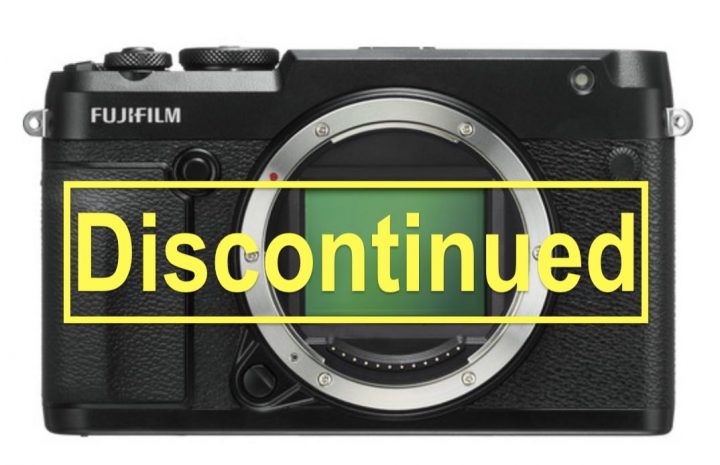 It's over.
According to reports at digitalcameraworld, the Fujifilm GFX50R is now discontinued.
As a huge Fujifilm X-E line lover, the Fujifilm GFX50R would have been my most natural step into Fujifilm medium format.
However, as I don't switch from X-Trans APS-C to Full Frame because the difference is negligible (and with lots of advantages on the APS-C side, too), I also thought that sure, going from 26 to 50 MP is OK, but at this point I prefer to go all-in and grab a 100 megapixel medium format Fujifilm GFX100S.
If there was a Fujifilm GFX100R, I'd have grabbed that one. But it looks like all I can do is to hope that one day in the future Fujifilm will give us either a Fujifilm GFX100R or an X-T styled GFX100 (as shown in these official Fujifilm prototypes).
But don't get me wrong.
A camera with a PSAM dial, a dedicated custom settings dial and top LCD is stupidly easy and fast to operate. The total opposite of the original GFX100, which is the only Fujifilm camera I've ever hold in my hands where I thought "WTF, need to grab that owners manual".
But I can't really fall in love with cameras that are stupidly easy to use, I prefer those who are FUN to operate. Like my X-E or X-T cameras.
So, my wish for the GFX future are a GFX100R and GFX100T. But so far, I have absolutely zero rumors about it. And for the records, I have also zero rumors about a Fujifilm GFX50RII.
In any case, if you are also attracted by the rangefinder styled medium format Fujifilm cameras, then better grab yours now, as who knows for how long we will find the Fujifilm GFX50R in stock now that it is discontinued.
Good bye, Fujifilm GFX50R. I was one of the very first people to touch you, back then, at the photokina 2018, where I even illegally smuggled into the fair one day ahead of its official launch to meet you. May your heritage continue to live in the GFX lineup.
Latest Gear: