BREAKING: Fujifilm X-H2 and Fujifilm X-T5 Coming with New Lower Base ISO (Less than 160)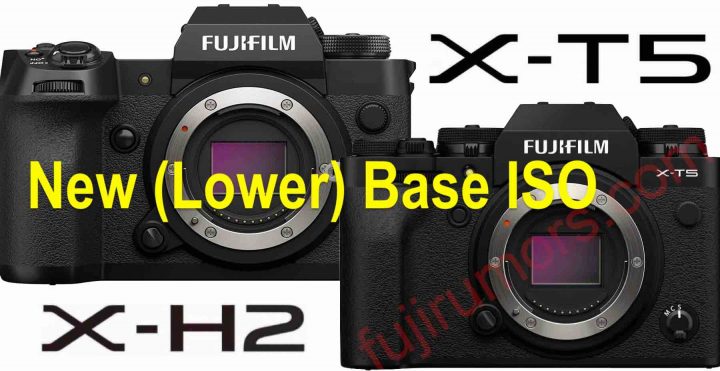 Multiple trusted sources have reported to us, that the 40MP non-stacked Fujifilm X-H2 will have a lower base ISO than current Fujifilm models, including the Fujifilm X-H2S, which still has ISO 160 as its lowest native value.
I was always of the opinion that a lower base ISO should be a top priority for Fujifilm, so this rumor makes me particulary happen.
And what does this mean for the Fujifilm X-T5?
Well, our trusted sources also told us that the Fujifilm X-T5 will have the non-stacked 40MP sensor, so we can safely assume that also the Fujifilm X-T5 will have a new lower base ISO. But to be clear, that is a logical conclusion I make based on the current X-H2/X-T5 rumors, and not something a source told me explicitly.
And what about the other future Fujifilm cameras?
Now, Fujifilm has stated that except for the Fujifilm X-H line which has both sensor options, all other camera lines will either get the stacked 26MP or the 40MP non-stacked sensor. And since I don't have information on which sensor the surviving X cameras will get, hence the Fujifilm X-Pro4, X-E5, X-S20, X-T40 and X100V successor, I can't say which line will profit from the lower base ISO, too.
I have conflicting report until now on which the new base ISO value will be, but I am working to figure it out. I hope that very shortly I can give you the precise value.
PRIME DEALS – LAST CHANCE
X Hot Shoe Cover Goes Prime Deal
Check out all Amazon US Prime deals here.
Lenses & Adapters
Sigma DC DN Deals
Batteries & Chargers
Storage Media
& More
Amazon Prime Deal Pages