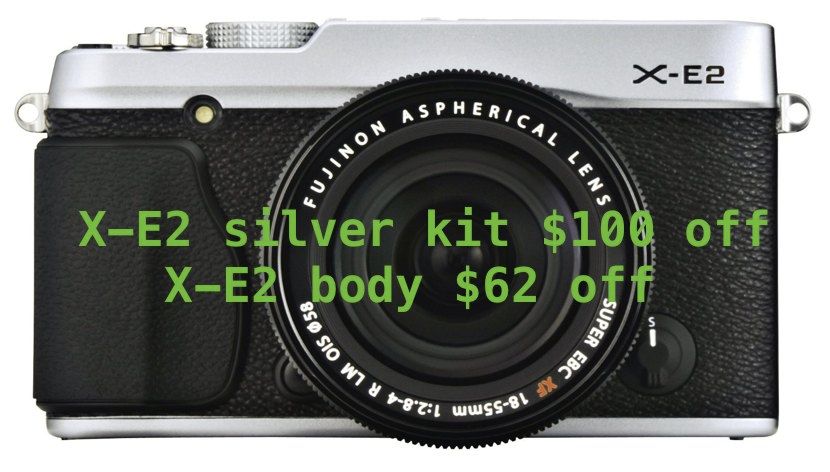 X-E2 DEAL
The X-E2 body is currently $62 off at BHphoto (+ 4%reward), AmazonUS and Adorama (+ 4% reward) / The silver X-E2 kit is $100 off at BHphoto (+4% reward) and AmazonUS .
_ _ _
X-E2: Behind Firmware 2.00
Talk to Rico (open forum for questions & feedback)
Fuji X Secrets Workshops – Rico's Flickr sets
Mastering the Fujifilm X-Pro1 Reading Samples (65 free pages)
Mastering the Fujifilm X-E1 and X-Pro1 – The Fujifilm X-E2 – Beyond the Manual (coming soon)
—
Berlin Calling!
The German version of my new eBook The Fujifilm X-E2 – Beyond the Manual is finally entering production. As you may guess, the delay was due to Fuji issuing firmware 2.00 for the X-E2 today. Luckily, I was able to get my hand on an early copy of the firmware, and after a week of testing, I feel comfortable telling you what this update is about – and what's still missing.
Don't have the new firmware, yet? Click here to get it.
As I am now working on the English version of the eBook, I am also adding two new dates to my Fuji X Secrets workshop schedule. That's because except for two open seats at the Beginners Workshop on 31MAY in Nuremberg, all other Fuji X Secrets workshops are currently sold-out. So on 19JUL and 20JUL, we are going to Berlin! If you live in the area or happen to be there on this summer weekend, let's meet in person and experience a "real-life version" of X-Pert Corner!


X-E2 Goes X-T1
While the X-T1 is pretty popular these days, I also really like my X-E2. As a matter of fact, it's still my favorite X-Mount camera to date. So I'm glad that Fuji keeps making it better.
The main improvement in firmware 2.00 is bringing the X-E2 on par with the X-T1 regarding display lag time. With the new firmware, the camera's electronic viewfinder (EVF) display lag is now 0.005 seconds, matching the X-T1's highly touted Real Time Viewfinder.
Minimizing the display lag helps with action shots, as the lag between actual and perceived reality (through the EVF) is shrinking. Basically, this helps you pressing the shutter just in time instead of missing crucial moments. In addition to that, the X-E2 viewfinder now offers the same low light performance as the X-T1, maintaining a high frame rate of at least 50 fps.
Essentially, the X-E2 becomes a faster, more responsive camera.