Fujifilm X-H1 Video Autofocus Issue at DR400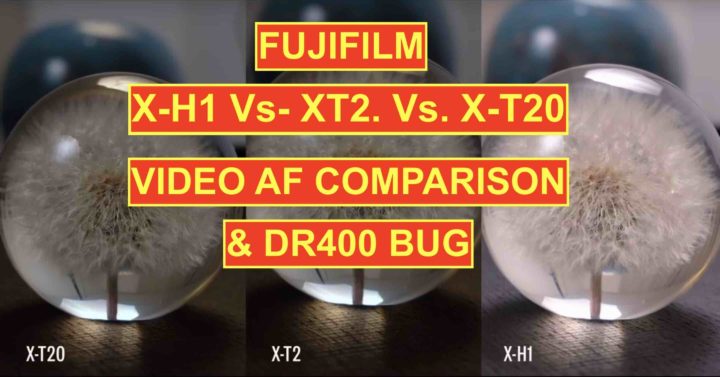 Fujifilm X-H1 AF Video Issue
As you know, Fujifilm cameras offer the standard DR100, but also extended dynamic range settings DR200 and DR400.
It seems that, when using DR400 there is an issue with the autofocus on the Fujifilm X-H1. Our fantastic X-H1 facebook group is testing and discussing this issue here.
There are two videos I'd like to highlight that show this issue, caused verly likely by the reduced contrast at extended DR settings.
Evidently Something also shows that, compared to the X-T2 and X-T20, also at DR100 the Fujifilm X-H1 video focus is not as good as the other Fujifilm cameras. For the AF video comparison and the demonstration of the problem at DR400, start the video at 14:01 here. The Evidently Somthing X-H1 video is overall a great review. So watch it all.
I guess Fujifilm is aware of this issue and will deliver a firmware update to fix it, as they always do.
Join our Fujifilm X-H User Group and follow our Fujifilm X-H facebook page
Fujifilm X-H1: BHphoto, AmazonUS, Adorama, Focuscamera