Fujifilm X-H1 Bug Fix Firmware Update Coming End of March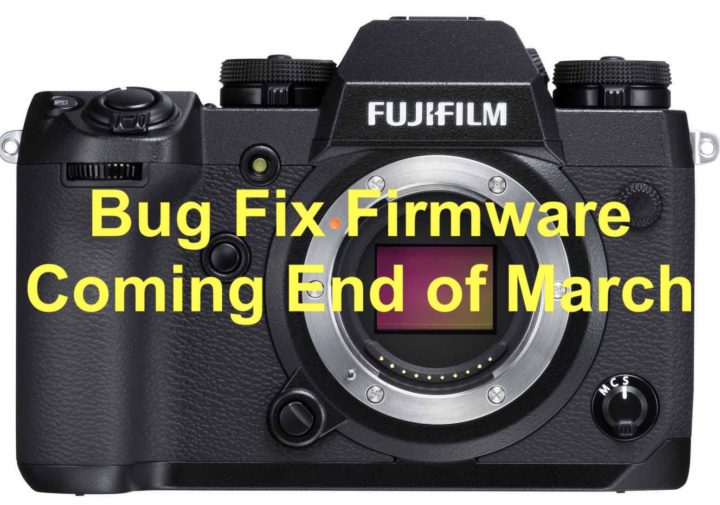 Fujifilm just announced that they will release a bug fix firmware for the Fujifilm X-H1 soon.
The firmware will fix the following issues:
We have discovered two malfunctions in the recently launched FUJIFILM X-H1. They are as follows:
1. In the EF (E-FRONT CURTAIN SHUTTER) setting, the warning of "TURN OFF THE CAMERA AND TURN ON AGAIN" could appear in rare cases when the FLICKER REDUCTION setting is ON.
2. Switching the CUSTOM setting can make the ISO AUTO setting return back to default when the ISO AUTO setting is changed.
We have identified the cause and plan to release an upgraded firmware to address these malfunctions. This firmware should be available near the end of March 2018.
We deeply apologize for any inconvenience this may cause.
We are always working to improve the quality of our products. Your understanding is very much appreciated.
via fujifilm
Join our Fujifilm X-H User Group and follow our Fujifilm X-H facebook page and follow FujiRumors on Facebook, RSS-feed and Twitter
Fujifilm X-H1: BHphoto, AmazonUS, Adorama, Focuscamera