LEAKED: This is the FUJIFILM X-Pro3 – Dual Screen and Button Layout (Sketches of X-Pro3 Top, Front and Backside)

Fujifilm X-Pro3
Yesterday, our top trusted Japanese source contacted me, asking if the FujiRumors community would like to get some accurate sketches of the Fujifilm X-Pro3.
I told the source that I was hiking on my mountains and enjoying some local dance tradition show with my wife, so if it maybe can do that on Monday, or I'd have to pass my whole Sunday on the computer.
So, fellow readers, I hope you can understand and apologize me for leaking 24 hours later, but now it's Monday, and we'd like present to you…
… the Fujifilm X-Pro3! :)
The source just quickly drew the Fujifilm X-Pro3 for us now (100% pencil and paper work due to issues with its graphic drawing tablet).
The rumor storm will continue, so stay tuned on FujiRumors and…
A MUST for X-PRO Lovers

↓ Sketches of X-Pro3 front, back and top ↓
Main takes from the sketches:
dual screen (small screen to see film simulations / EXIF data and main LCD screen) – styled like the Fujifilm SP-X here
with the screen on the body, you will only see the little screens box showing film simulation/EXIF data
open the screen, and it will only tilt down
no D-Pad (as we told you here)
On ISO dial, "H" has been replaced by "C"
Drive button works as Delete button
Play Button
We remind you that: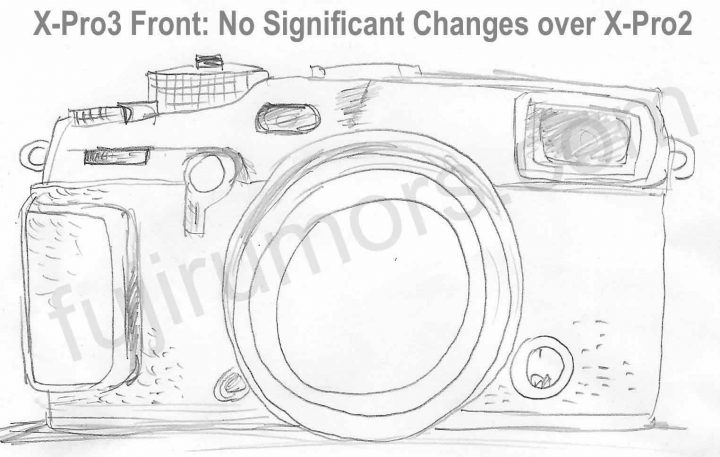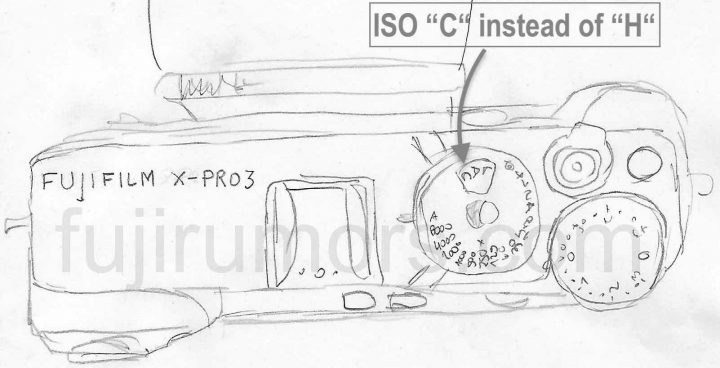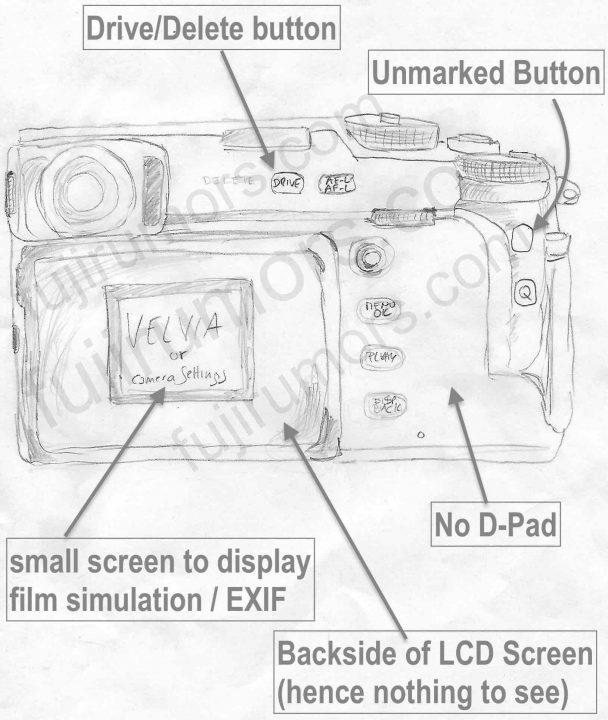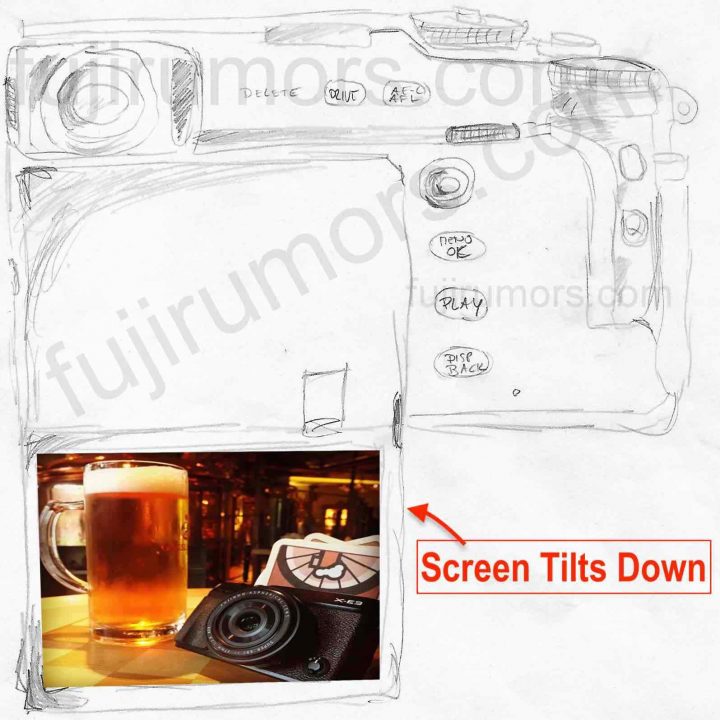 As reference, see Fujifilm SP-X – shared by DPReview here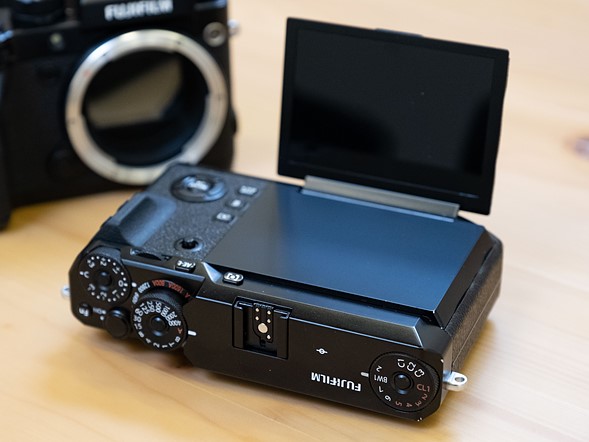 Support Call
The PayPal page on FujiRumors NO LONGER leads to my own paypal, but to the one of KNGO. Feel free to click and donate there. You make me happy, by donating to them, instead of me.
KNGO has received all $5,000 from the various charity initiatives we have launched on FujiRumors for free education for Cambodian kids. Feel free to keep up supporting KNGO by donating a few bucks using their Donate Page.