It's Gone! Fujifilm X-Pro3 has No More D-Pad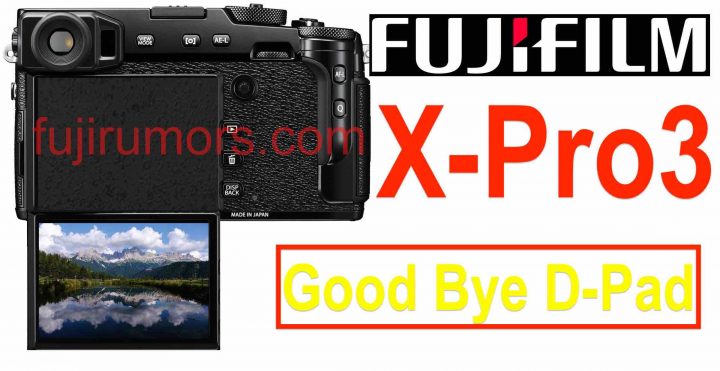 Fellow FR-readers, after letting you know about the strange tilt screen and the lack of IBIS on the X-Pro3, I have another X-Pro3 tidbit for you.
The D-Pad is gone in the Fujfilm X-Pro3.
THERE IS NO WEEKEND
If you think I will let you in peace at least on the weekend when it comes to rumors, then you are wrong. As I said, I work on multiple fronts, and all that good stuff has to be shared as soon as I get green light from sources.
Stay in the loop, and follow us on Facebook, Flipboard, RSS-feed, Twitter, Youtube, Instagram.
Previous X-Pro3 rumors: