Fujifilm X-H1: an Unloved Child, FujiRumors' New Temptation… and WOW!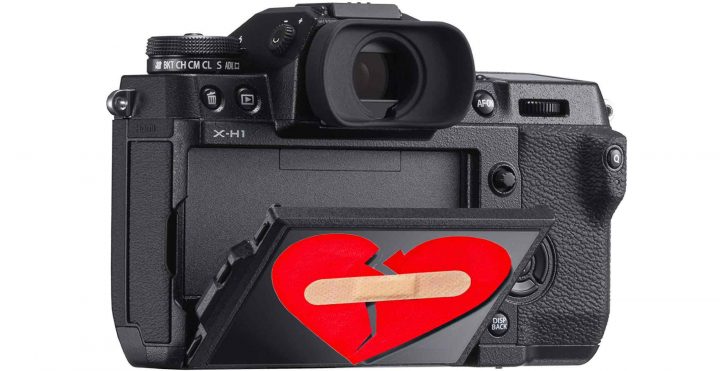 I tell you this:
If I wasn't the rangefinder lover that I am, and I'd had to buy a DSLR styled mirrorless Fujifilm camera today, I'd not pick the Fuji X-T3, not even the Fujifilm X-T30!
Nope, I'd go all in with the Fujifilm X-H1.
And in fact, for two reasons I might explain in a future article, in these days I played with the thought, to get a Fujifilm X-H1.
And honestly, at THAT Price to me it's such a steal!
I know there is the X-T3 out there, but the X-H1 autofocus is actually pretty fast, certainly more than fast enough for my needs. The image quality is just as lovely as on my Fujifilm X-E3. The build quality just screams "made in Japan" from every angle of the camera. It has IBIS. And some of my longer lenses would certainly balance better on the X-H1 than on my X-E3 or even X-T1.
So I am officially tempted, especially considering that the Fujifilm X-H2 is still far away.
Because in these days something happened, but I want to come down a bit before and see how all this ends, or it would end up in a rant. And today it's weekend. My nephew is coming soon to my home. And I want to come down and be in good mood :).
So let's stop it here and go back to the Fujifilm X-H1.
Let's give some love to a camera, that would definitely deserve much more success than it has, thanks to a dedicated X-H1 roundup.
Follow FujiRumors on Facebook, Instagram, RSS-feed and Twitter
X-H Rumors, News and Community

X-H1 Roundup
Video Reviews