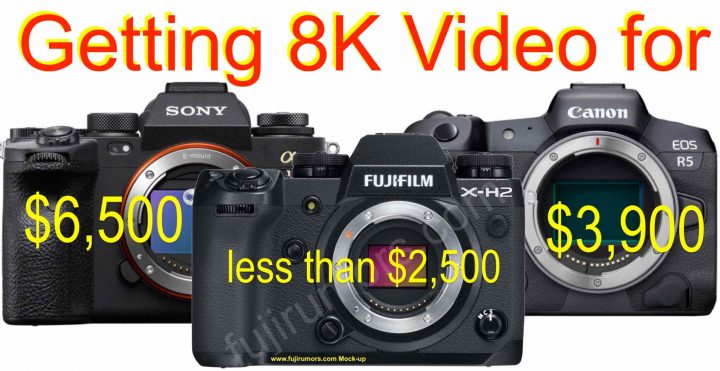 Regarding the Fujifilm X-H2, we already told exclusively to FujiRumors readers that:
Now, I have read some comments saying that less than $2,500 is still to high for an APS-C camera.
So let's talk about it and compare it to how much you pay to get other 8K mirrorless cameras on the market today.
With a rumored Fujifilm X-H2 price of less than $2,500, the X-H2 would end up costing about half the price of the Canon EOS R5 or even about 1/3 of the Sony A1 price.
Now, I once wrote an article giving you guys 7 reasons why full frame can't kill APS-C, and price is one of the reasons.
In fact, if the rumored price is accurate (and I have no reasons to doubt that) the Fujifilm X-H2 will once again prove my point that full frame can only match the price of APS-C cameras by sacrificing features and specs, as we explained making some real life examples here.
I guess that's also why DPReview, Petapixel & CO consider APS-C is the sweet spot.
The Fastest Growing Fujifilm Group
Join Our Owners Groups
Join Our Facebook Pages