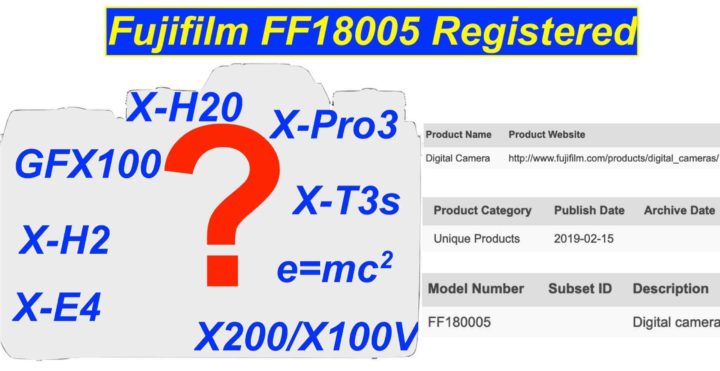 Fujifilm FF180005
Fujifilm just registered a camera with the code name "FF180005" here, as spotted by nokishita.
Fujifilm has already announced they will release the Fujifilm GFX100 in the first half of 2019, so we can assume that's the camera that hides behind the mysterious code name.
FujiRumors has exclusively leaked the entire Fujifilm GFX100 media slides, with lot of details in it. This can't be found anywhere on the web, since it is confidential Fujifilm material.
However, the "FF180005" could be also another not yet rumored Fujifilm camera.
Want to find it out? Well, then just follow FujiRumors on Facebook, Instagram, RSS-feed and Twitter.
GFX Zones