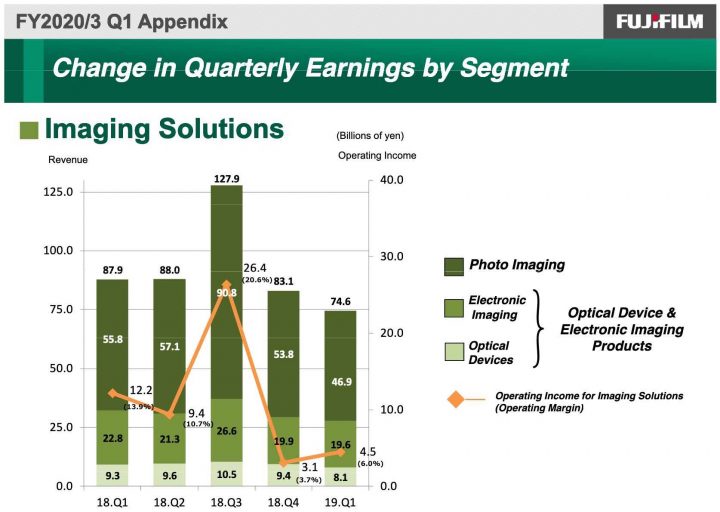 Fujifilm Financial Results
Fujifilm just published the results for the first quarter of fiscal year 2020 (April 1, 2019 – March 31, 2020).
Despite "strong sales" for Fujifilm GFX100 and X-T30, consolidated revenue was down 15.1% from the same period of the previous fiscal year.
Even Fujifilm's cashcow Instax struggled this time.
Detailed Report: