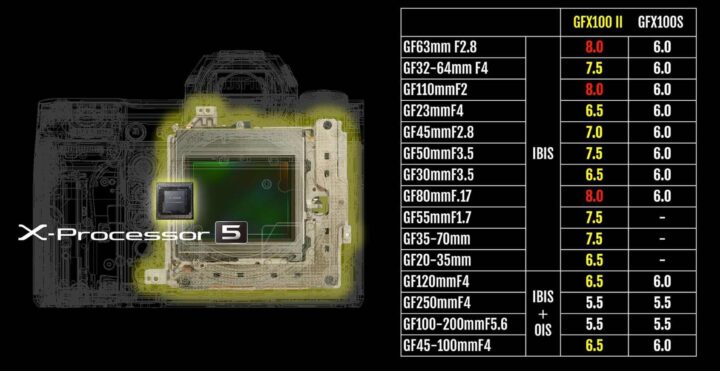 Thanks to a new smart system that relies not only on the gyro sensor to stabilise the sensor, but also uses data from the image sensor itself to fine tune stabilisation (more about it in our X summit summary), the Fujifilm GFX100II is capable of achieving 8 stops IBIS.
But this peak 8 stops performance is achieved not with all lenses.
In the chart above shared by Ken L Photo (in text format below) you can see how many stops of IBIS you get on the GFX100II with each GF lens. Also, you get the IBIS performance comparison with the Fujifilm GFX100S.
Full Chart