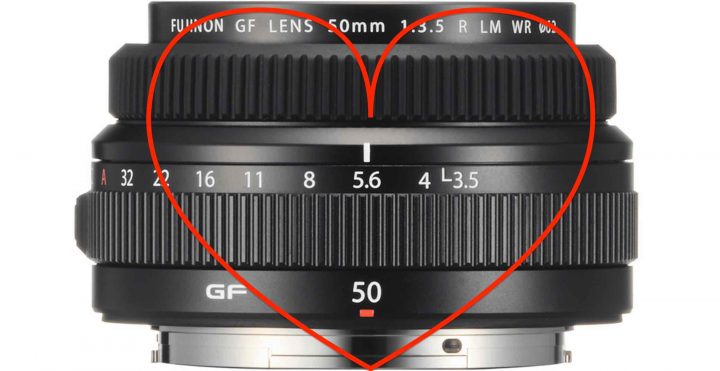 On March 29, the huge deal on the Fujinon GF 50mm f/3.5 will end.
Now DPR shared a first impressions article about this lens, and here are some of their remarks:
it's sharp. Very, very sharp. Fujifilm has claimed that all the GF lenses were designed for more than 100MP of resolution
I was rather impressed to see essentially perfect sharpness all the way out to the extreme corners and I didn't notice any practical difference in quality throughout the aperture range
I couldn't find any chromatic aberrations in any images
On my GFX 50R, focusing from close to far with the 50mm seems faster than all my other GF prime lenses except the 23mm
It locks on almost instantly with hardly any 'wobble' and a barely audible 'zip' sound
Fujifilm made the autofocus of this 50mm medium format lens feel a lot more like one of the better X-mount APS-C lenses than any other medium format lens I've used. It's certainly faster than manual focus on Hasselblad V system lenses, faster than Pentax 645 AF lenses, and faster than Mamiya / Phase One AF lenses I've used in the past
Close focus could be closer. […] It would be easy to suggest simply cropping into the much higher resolution GFX image
I'm actually very impressed by this lens's flare resistance
Overall, the Fujifilm GF 50mm F3.5 lens is easy to love
It transforms the GFX 50R into a camera that is actually very easy to carry around and shoot with casually, which is definitely NOT something you can say of most medium format gear
I've shot with some of the best, most expensive gear in the world… and this 50mm is among the sharpest lenses I've ever used
You can read the full article at dpreview.
X Deals
GFX Deals
eBooks
RockyNook – save 40% on any book, any version, using coupon code "FUJIRUMORS40"
RockyNook – save 40% on any e-book, using coupon code "FUJI40"
Software
General Deal Pages
All Fujifilm Deals

Used Fujifilm Gear
Official Fujifilm Recommended Accessories
SD-Cards
Power Banks