Fujinon XF 16-80mm F4 and GF 50mm F3.5 Shipping in September, Announcement July 18, Specs and Price Leaks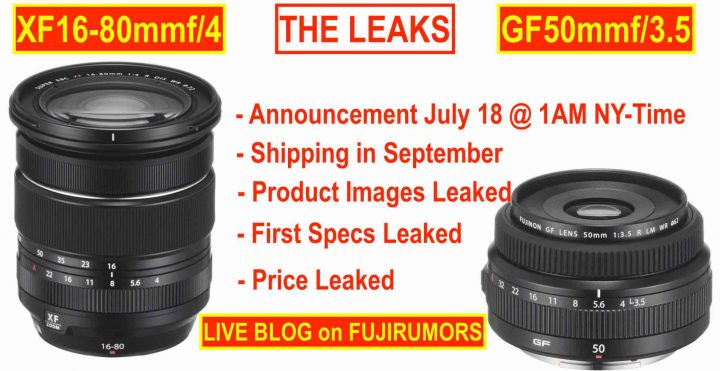 The Fujinon XF 16-80mm f/4 and GF 50mm f/3.5 will start shipping in September.
We already told you that both lenses will be announced tomorrow, July 18 at 01:00 AM New York time.
We already reported about the first leaked specs and images.
There will be a live blogging tomorrow here on FujiRumors. Don't miss it, and make sure to:
Follow FujiRumors on Facebook, Flipboard, Youtube, Instagram, RSS-feed and Twitter
Rumors and Discussions

Stay in the Loop