Fujinon XF16-80mm f4 and GF50mm f3.5 Announcement July 18 at 1 AM New York Time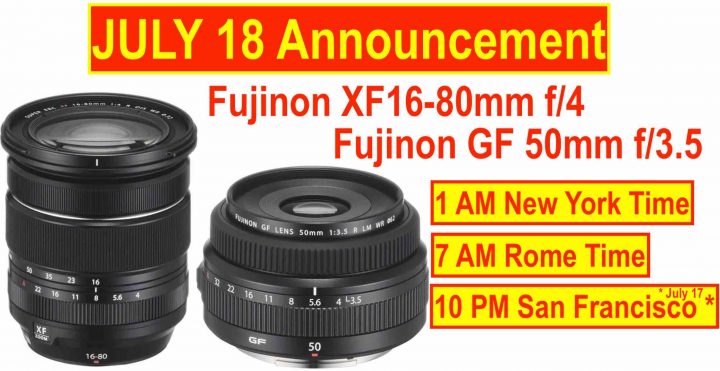 I own you the time, so here it is:
The Fujinon XF16-80mm f/4 and GF 50mm f/3.5 will be announced July 18 at 1AM New York Time.
There will be a live blogging on FujiRumors, so make sure not to miss it and follow us Facebook, Instagram, RSS-feed, Youtube, Flipboard and Twitter.
In an ealier post, we share price and some specs of these lenses. Check it out here.
Don't forget to: