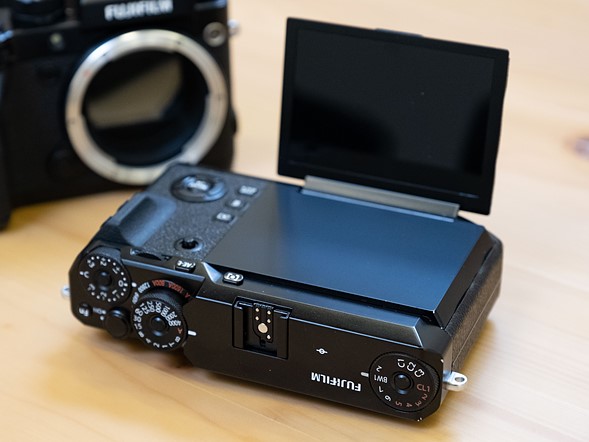 Fujifilm GFX Concepts
At the recent Fujifilm X summit, Fujifilm displayed a modular Fujifilm GFX "Omega" concept, inspired by Hasselblad's 500-series square format film cameras.
The Omega concept had "direct control for aspect ratio and unusual 'roller' style controls".
It never became reality because of the big shutter mechanism required for the medium format sensor, a problem that could be solved with the global shutter.
Fujifilm displayed even more early Fujifilm GFX concepts at the X summit, such as two X-T camera alike concept and also the progenitor of the current Fujifilm GFX 50R, called Fujifilm SP-X, with sub-ISO dial, a weird tilt LCD screen and no EVF.
Fujifilm's goal is to create a medium format camera close in size to current mirrorless full frame cameras. Future technology like the global shutter will help to achieve this goal. So the mockups we see today, are Fujifilm's goal for tomorrow.
You can find the full GFX concept gallery at dpreview.
Follow FR on Facebook, Instagram, RSS-feed and Twitter
RUMOR, NEWS and COMMUNITY
Fujifilm GFX facebook group
Fujifilm GFX facebook page