Fujifilm Fujinon GF100-200mmF5.6 R LM OIS WR Size Comparison – Pre Orders at 12 PM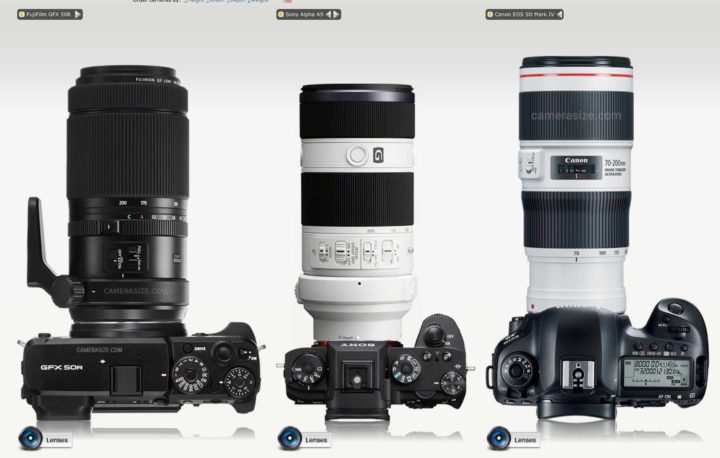 Fujifilm Fujinon GF100-200mmF5.6 R LM OIS WR
Camerasize has added the Fujinon GF100-200mmF5.6 R LM OIS WR to their database, hence you can now compare it to whatever you desire here.
The GF100-200 is a full frame equivalent of 79-158mm f/4.4, hence I decided ot compare it to the Sony FE 70-200mm F4 on Sony A9 and the Canon EF 70-200mm f/4L on the Canon MKIV.
The Fujinon GF100-200 will be available for pre-order at 12:01 PM ET.
Fujinon GF100-200mm f/5.6: BHphoto, AmazonUS, Adorama
Fujifilm GFX 50R (up to $1,000 bundle savings): BHphoto, Adorama, AmazonUS
Fujifilm GFX 50S (new retail price): BHphoto, Adorama, AmazonUS