Fujifilm GFX 100S Final Announcement 2nd Quarter 2019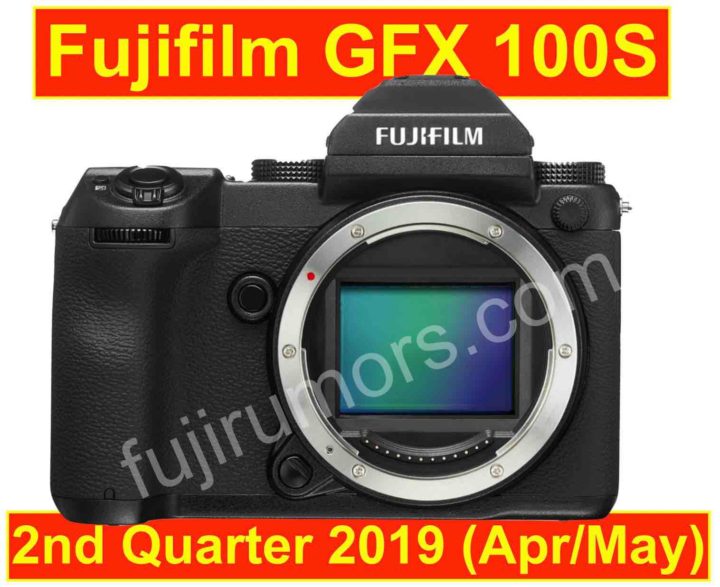 Fujifilm GFX 100S
According to our sources, the final announcement (with full specs & price) of the Fujifilm GFX 100S is currently scheduled for the 2nd quarter of 2019 (April to June). This is a long term rumor, so from here to spring 2019 Fujifilm might change date. I'll make sure to inform you if this happens.
My guess is that it will be around April/May, hence shorty ahead (or exactly at) photokina 2019, which will take place from May 8 to 11.
As we told you recently, there will be a "development annoncement" of the Fujifilm GFX 100S already on September 25, 2018 at 07:30 AM New York time. We won't get the full specs nor the price, but we will see mock-ups and maybe even working prototypes of the Fujifilm GFX 100S.
On the same day (September 25) Fujifilm will announce the Fujifilm GFX 50R.
Make sure to follow us on Facebook, Instagram, RSS-feed and Twitter and to join our Fujiflm GFX facebook group as well as our Fujifilm GFX page for 100% GFX news and rumors only
Fujifilm GFX 50s body (save $650): BHphoto, Adorama, AmazonUS