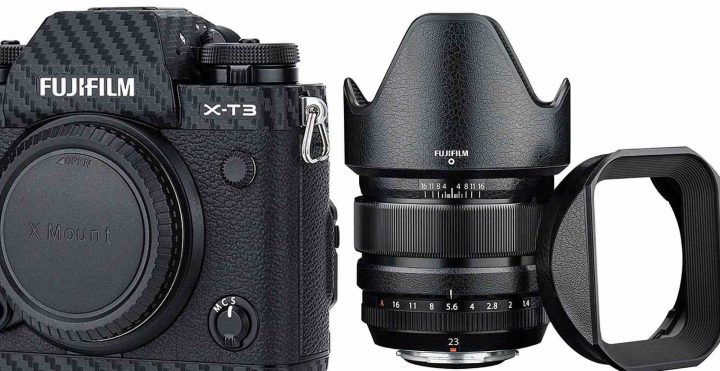 If you want to add protection to your Fujifilm gear, you might be interested to know about the Anti-Slide Skin Guard Shield for Fujifilm.
So far I find it available on AmazonUS for Fujifilm X-T3 (in leather texture of carbon fiber texture) and the Fujinon XF23mm f/1.4 (in leather texture or Carbon Fiber texture).
You can find the customer reviews at AmazonUS here.
Fujifilm X-T3 Anti-Slide Grip Holder Skin Guard Shield
Dedicated design for Fujifilm X-T3 only

Protects your camera against unwanted scratches

Enhances the grip and provides a more secure hold

Decorates your camera to be more stylish

Material: Premium carbon fiber film / PVC leather

Fujinon XF 23mm f/1.4 Anti Slide Skin Guard Shield
Dedicated design for Fujifilm Fujinon XF 23mm F1.4 R lens with Fujifilm original petal hood or LH-XF23 lens hood

Protects your lens and hood against unwanted scratches

Accurate cutouts, easy to install, and No traces when removed

Decorates your lens to be more stylish

Material: Premium carbon fiber film / PVC leather