Friidesign Trilens for Fujifilm X Coming in About One Month + Fotodiox Pro Lens Cycler for 2 Fuji X Lenses Available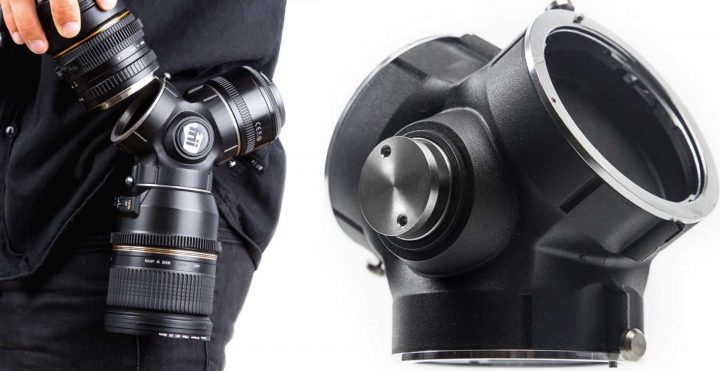 FR reader Jan (thanks) just informed me that Friidesign trilens for Fujifilm X mount is coming in about one month.
What is the Friidesign trilens? Well, the image above is quite self-explanatory. In short: if you also think changing lenses sucks, than you might be interested in the trilens (see video below).
So, if you are the guy, who needs to change lenses often, this could be an interesting solution.
A similar product for Fujifilm X is already offered by Fotodiox. It's the Fotodiox Pro lens cycler with mounts for 2x Fujifilm X series lenses. But that one holds only 2 lenses, and not 3.
Ideal for rapid and safe lens changes; Holds 2 lenses

Easy lens changes; Rotates to make lens choice fast and easy

Attaches to belt or camera strap to keep lenses handy

All metal constructions for durability and safety

Limited 2-Year Manufacturer Warranty
Fotodiox Pro lens cycler with mounts for 2x Fujifilm X series lenses