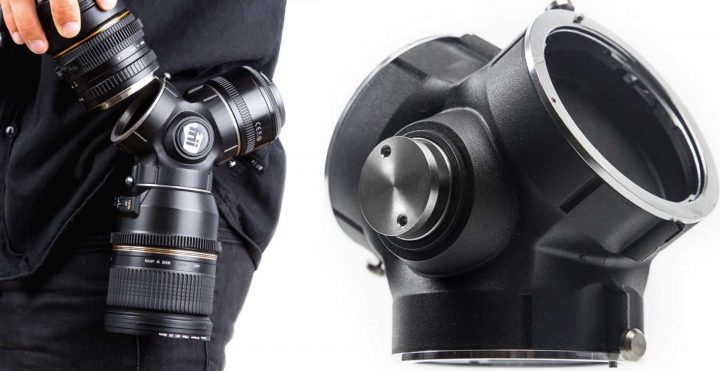 Back in August we reported about the Friidesign Trilens for Fujifilm X.
Now a limited number is available at the Friidesign Trilens page here.
We're currently shipping a small batch of Fuji mount TriLens™ before Christmas. This batch is limited and will resupply in the beginning of 2020.
A similar product for Fujifilm X is already offered by Fotodiox. It's the Fotodiox Pro lens cycler with mounts for 2x Fujifilm X series lenses. But that one holds only 2 lenses, and not 3.
Fotodiox Pro lens cycler with mounts for 2x Fujifilm X series lenses