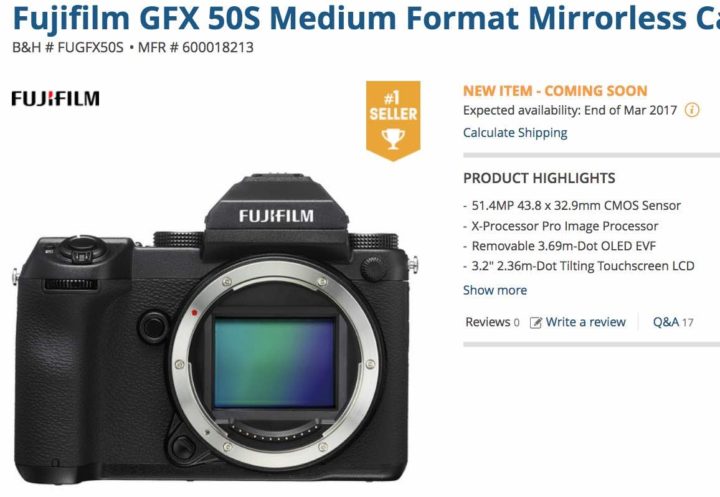 Fujifilm GFX: USA BHphoto, Adorama, AmazonUS EU: AmazonDE, AmazonUK, WexUK, ParkCamerasUK, PCHstore AUS: CameraPro
_ _ _
by Allan Higa – website. This article has been posted orignally at allanhiga.com and shared at petapixel. Allan Higa is also a very active member of our Fujifilm GFX facebook community, and many of the images you can see in this article have also been shared at the group. He also wrote an interesting guest post for Fujirumors called "How I Capture Genuine Moments With Complete Strangers". This article is shared here on FujiRumors with permission of the original author, Allan Higa (thanks :) )
Fujifilm GFX Review
Quick history lesson. The original Lamborghini motor vehicle wasn't the supercar you know today. They were tractors. Yes, tractors. Full fledged farm going vehicular tools. Ferruccio Lamborghini always loved cars and owned Ferraris, but hated the quality of them. Frustrated, he approached Enzo Ferrari and gave him a piece of his mind and told him how to improve his cars. Enzo's response went something like, "Leave the car making to me, you stick to making tractors." Batman now drives a Lamborghini Aventador.
Fast forward and cross universes to cameras. The giants such as Hasselblad and Phase One have been untouchable and left alone to rule the medium format world for sometime. Sure, there's Pentax and Leica, but it's more like buying a Mazda Miata or a 4-door Porsche, it's not what you think of when sports car or medium format camera comes to mind. But here we are with Fujifilm, originally a film company, pulling a move like Ferruccio Lamborghini; they're opening the doors to somewhere that's otherwise been locked for what feels like all of eternity.
Phase One makes amazing medium formats that few ever touch but all hope and dream of. Hasselblad is quite similar but have introduced something that seemed ground breaking, a mirrorless medium format in the Hasselblad X1D. Now, just like Ferruccio answered to Enzo Ferrari, Fujifilm has brought out the Fujifilm GFX. Will this be a classic like the Lamborghini Diablo? Or is this a Mazda Miata in disguise? Well, I've got the keys and this is what I've learned.
First off, like anyone else with a new toy in their hands I played with the lifeless camera as the completely dead batteries charged painfully slow. Here are the first impressions.
Body Design and Ergonomic