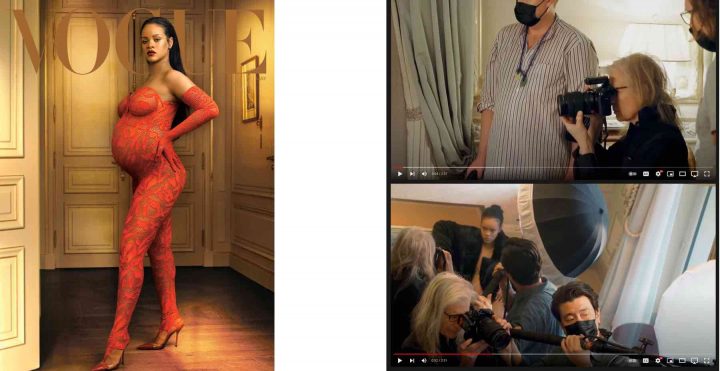 Annie Leibovitz is not new to the Fujifilm X system.
But it seems that she added some gear to her Fujifilm collection.
In fact, she has been spotted using a Fujifilm GFX100S for her Rihanna Vogue cover shot.
And to be clear, this post is not meant to say "you need a GFX to create well paid work". In fact I have seen Annie also using Sony, Phase One and other cameras. Fujifilm is just one of the options she has.
You can see the final result at the Vogue page here.