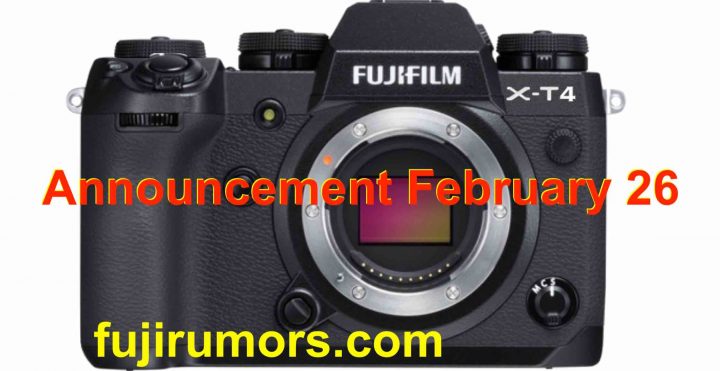 Fujifilm X-T4
One rumor you are waiting impatiently for, is the final announcement date for the Fujifilm X-T4, which will not be February 4, when the Fujifilm X100V will be announced.
But before I share it, a BIG thanks to the new source, for passing us the date. You help me to keep the global Fujifilm community on fire. Feel free to keep it up. :)
And now the date:
The Fujifilm X-T4 will be announced on February 26!
I know there is the Fujifilm X summit on Februrary 4, but the Fujifilm X-T4 announcement with full specs, details and pre-orders should not happen there.
The good news:
I did check my school calender, and the announcement falls right in the middle of my week of holiday, hence I will have the time to work full power and non stop for you here on FujiRumors.
So mark this date, tell your fiends, share the news, and let's have an epic Fujifilm X-T4 live blogging party on February 26, here on FujiRumors.
Our Owners Groups
Our Facebook Pages