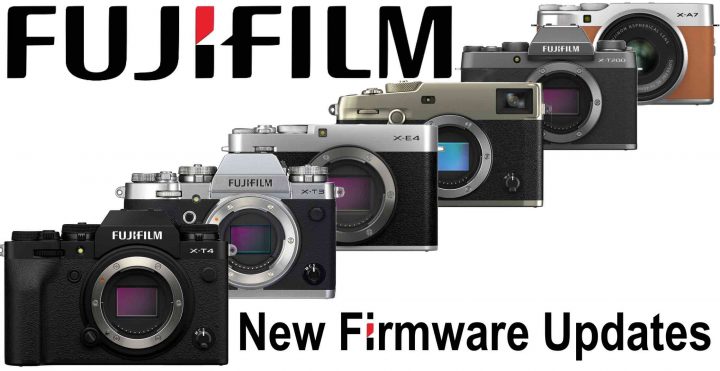 Fujifilm has released a couple of new firmware updates. Down below all details and download links.
In theory this is just a minor bug fix update, but I remember when I was on holiday last year in South Italy and Fujifilm released a new X-T4 firmware with "minor bug fixes". Intrigued by that, I tested the new firmware during my holiday, and found out that it fixed the exposure stepping in video, which is all, but just a minor bug fix.
→ Do Not Miss -→ Huge Fujifilm X/GFX Deals → Save up to $2,000
→ Do Not Miss -→ BHphoto Mega Deal Zone → Includes Huge Deals on Third Party X Lenses

This is why I generally always recommend to update your cameras. Fujifilm can fix a typo in the menu, but also way bigger issues with such "minor bug fixes".
Also, Fujifilm promised us a major GFX100 firmware update and also a major X-S10 firmware update. Sadly they have not been released today. I hope this does not mean there was some sort of last second delay (wouldn't be the first time).
In any case, here on FR I'll let you know as soon as the new firmware for GFX100 and X-S10. So follow us.
With all that said, you can find all details and links for the latest firmware updates down below.