Fujifilm X-T4 Firmware Update Imminent, But…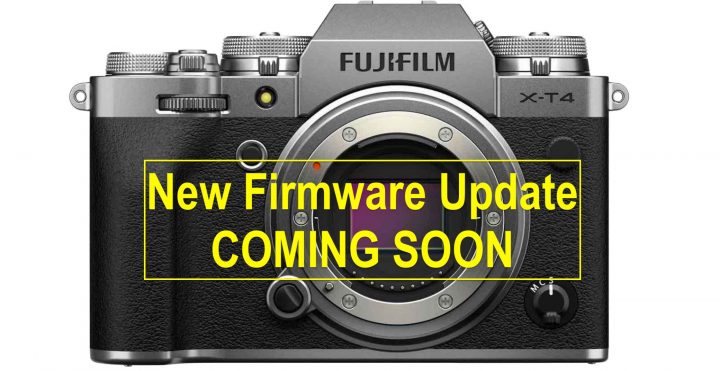 A source, who uses a nickname (thanks a lot), just contacted me with the information that a firmware update for the Fujifilm X-T4 is imminent.
But before you get too excited about it, let me tell you something.
Fujifilm usually announced major Kaizen firmware updates ahead of their actual release, as it recently happened with the upcoming GFX100 firmware here and the X-S10 firmware here.
In this case, Fujifilm has not pre-announced anything, which is a clear indication that it will be a minor firmware update. So don't get too hyped about it.
But you know what?
We are still allowed to dream here on FujiRumors, so let us know in the comments which firmware updates you'd like for your X-T4.
The Fastest Growing Fujifilm Group
Follow FujiRumors on Patreon, Facebook, Instagram, RSS-feed, Youtube, Flipboard and Twitter
Join Our Owners Groups
Join Our Facebook Pages