Fujifilm X-S10 Firmware 2.00 Announced with Tethered Shooting, Gimbal Control Support and More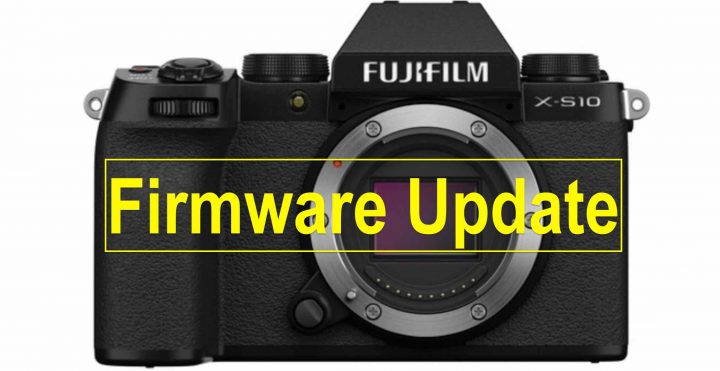 Fujifilm has announced a new firmware update for the Fujifilm X-S10 for late June.
You'll find all details down below.
TOKYO, June 23, 2021 — FUJIFILM Corporation (President: Kenji Sukeno) is proud to announce that Fujifilm will release free firmware update for "FUJIFILM X-S10" (X-S10) at the end of June 2021.
The latest firmware reflects feedback provided by FUJIFILM X Series users and address requests for new functions and enhanced usability.
Support for tethered shooting
The new firmware adds tethered shooting capability, which can be used by connecting the X-S10 to a computer installed with either "Capture One"*1, "Tether Shooting Plug-in for Adobe® Photoshop® Lightroom®" or "FUJIFILM X Acquire." The tethered shooting function can be used both via the USB cable connection and also wirelessly over a Wi-Fi network.
*1 See Capture One's website for information about Capture One compatibility.
Firmware enables remote control functionality from gimbal via USB communications
With this firmware update, combining the X-S10 with a compatible gimbal that supports remote control functionality will allow users to start / stop video recording, specify exposure settings for video (shutter speed, aperture value, ISO sensitivity and exposure compensation), and make manual focus adjustments. Guilin Zhishen Information Technology Co., Ltd (ZHIYUN) has announced the intention of offering compatible products for the new X-S10 firmware update.
Support for function-specific locking
The new firmware adds a Lock option to the settings for buttons and dials in the Setup menu. By enabling the function, the unintended changes of dial / button settings will be prevented
Follow FujiRumors on Patreon, Facebook, Instagram, RSS-feed, Youtube, Flipboard and Twitter