TESTED: New Fujifilm X-T4 and GFX100 Firmware Brings Smoother Exposure Changes in Video, Except…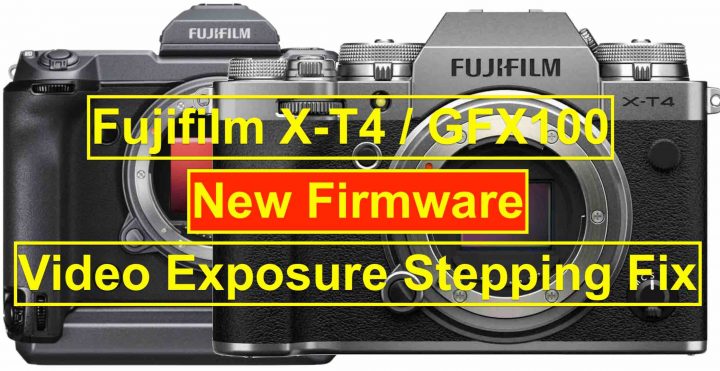 Earlier today Fujifilm released Fujifilm X-T4 firmware 1.03 and Fujifilm GFX100 firmware 2.01.
Of course FujiRumors reported instantly about it here, but now I have something more to add.
Despite being on a two week holiday with my wife in wonderful South Italy (see my Instagram), I was too curious to find out what the improvement was, and I made quick testings.
Here is what I found out.
According to quick tests I made on my Fujifilm X-T4, I can say that the exposure change is now smoother (not stepping like before), except in high speed modes (like 120 or 240 fps).
This is a major annoyance people had when shooting video, and I wonder why Fujifilm does not specify that in their official Fujifilm X-T4 and GFX100 firmware release notes, but hides it behind a vague "fix of a minor bug during a movie shooting". It's not a minor but, it's a major one!
Happy to see it work smoother now! UPDATE: FR-readers confirm in the comments it is much smoother now, but not yet perfect.
P.S.: I am sorry if I am not able to edit the footage and upload on youtube… right now this post is written on a sandy beach… so… just trust me, OK? Done that, let me finish my beer and then jump into the water… and when I come back, I hope to read lots of happy comments ;).
Follow FujiRumors on Patreon, Facebook, Instagram, RSS-feed, Youtube, Flipboard and Twitter
Our Owners Groups
Our Facebook Pages