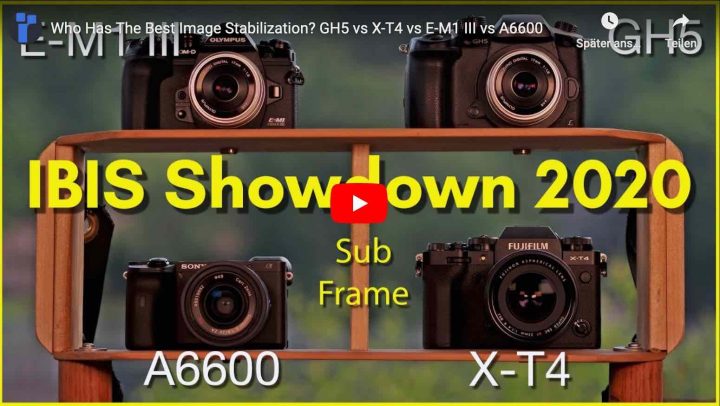 IMPORTANT UPDATE: X-T4 is with older firmware and not with firmware 1.02, as imaging resource told me.
Imaging Resource has compared the IBIS performance of the following 4 cameras:
It is unclear if the Fujifilm X-T4 was used with the very recent firmware 1.02, which hugely improved IBIS performance.
Down below you can find the video and a summary of the results.
In short: while MFT cameras still are the top, the Fujifilm X-T4 holds up surprisingly well, whereas the Sony falls clearly behind all of them.
IBIS Showdown (Video + Summary)