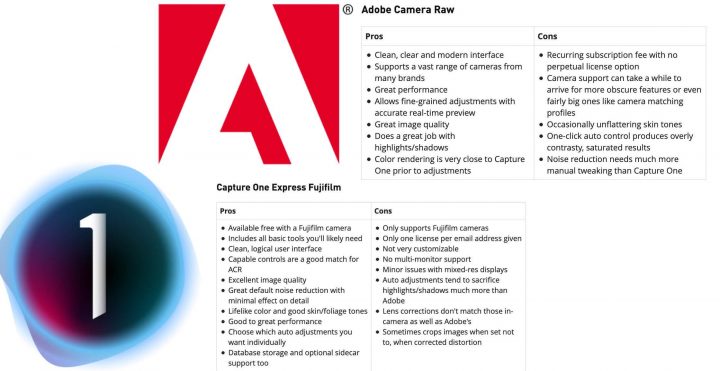 As you might or might not know, I did switch to Capture One back in 2019.
read here – It Was Inevitable: I am Leaving Lightroom for Capture One Pro
I went for the full version (the one that supports all cameras, not only Fujifilm cameras).
But for those of you who would like to make some basic editing without paying a single penny, Phase One offers Capture One Express for Fujifilm.
Capture One Express obviously does not offer all features of the full version, and you can see a side-by-side comparison of the features on this page.
And yet, DPReview went on to compare subscription based Adobe Camera RAW with the free Capture One Express for Fujifilm version.
Down below the final Pros and Cons they identify for each software.