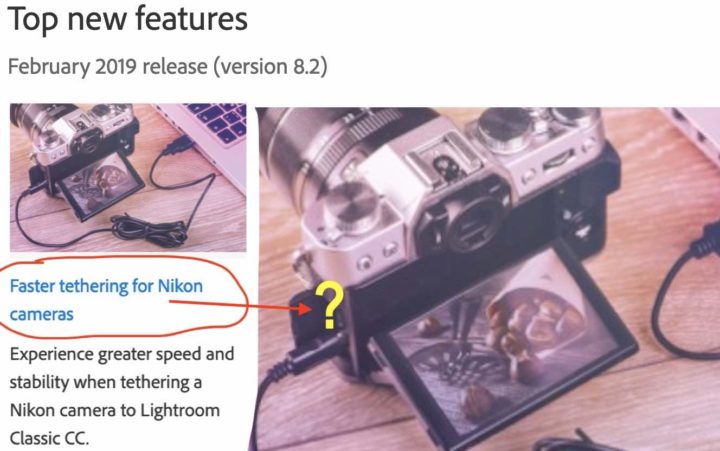 There is a bit of confusion at Adobe, who, with the launch of Camera Raw 11.2, promotes faster tethering on Nikon cameras using a Fujifilm X-T20 :). Check it out here.
And speaking of PR that goes wrong, back in 2016 Nikon used the Fujifilm X100 on posters to promote the "Nikon heritage".
Or maybe… is this just another sign that Fujifilm is acquiring Nikon? ;)
On a more serious note, the latest Adobe Camera RAW updated introduced a new "enhanced details" features, which also improves X-Trans file rendering. Huge feedback in the following three articles:
click here – First Looks at ADOBE's New Enhance Details Feature for Sharper Fujifilm X-Trans files
click here – ADOBE Improves Detail Rendering for FUJIFILM X-Trans RAW Files in Camera RAW 11.2
click here – Fuji Users Beware, Wormy Artifacts Fixed?