This Lightroom Plug-in Reads Fujifilm's Film Simulation from your RAW file and Automatically Applies Corresponding Profile in Lightroom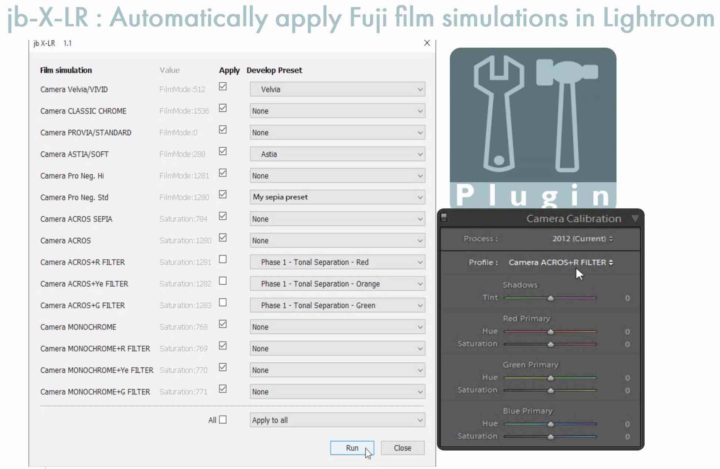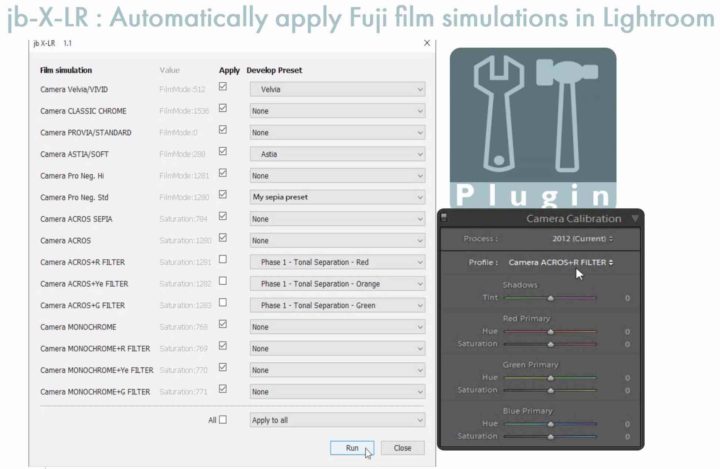 John Beardsworth created a Lightroom plug-in that you might find interesting :)
The plug-in called "jb-X-LR" reads Fujifilm's film simulation from your RAW file and automatically applies the corresponding profile in Lightroom.
Here is the description:
""Film simulations" are Fujispeak for the camera settings which fine tune JPEG output and which are recorded in the raw files (just like Nikon's "picture controls" and Canon "picture styles"). X-LR is designed to automatically apply Fuji film simulations in Lightroom.
In Lightroom you briefly see the Fuji rendering in the Import dialog box and in Library, before Adobe's raw conversion then takes over. Develop's Camera Calibration panel does allows you to apply profiles which are modelled on theFuji film simulations, that's no good if you can't remember which simulation you chose before you pressed the shutter. You may have shot with more than one film simulation setting that day, and the information is not shown anywhere in Lightroom."
What X-LR does
Reads the film simulation from the raw file
Applies the corresponding Camera Calibration Profile
Also applies a Develop Preset
Records the film simulation as a non-exporting keyword under the parent keyword ~MakerNotes
The plug-in is currently in Beta until April 30 and works for many X-Series cameras and also GFX. But consider that the preview only works on 5 images at a time – the unlocked version has no limit.
You can read all the details at lightroomsolutions.com/plugin-preview-jb-x-lr and lightroomsolutions.com/jb-xlr.
Fellow FR-reader Bernd has downloaded it, used it, and shared how it works and his impressions (in German) at bhofoto.blogspot (translation). Make sure to check it out!