Hi X-folks
Let's take a short break from the usual rumors/news stream and focus on the real heart of the X-system, which is you.
In today's "Behind the X-gear" episode, we are going to meet Fuji X Forum member Don Pino, the FXF member, who shared the most liked images by the FXF community (Top #1 image / Top #2 image).
If you also want to have the opportunity to be interviewed & featured on FujiRumors, all you have to do is to join our Fuji X Forum Community, share your pics & thoughts there, and you might be the next one :) .
Previous "Behind the X-gear" Episodes:
Episode 1 – Milandro: A talk with X-shooters around the World… and about the X-series SOUL
Episode 2 – Trenton: A talk with "photoholic" X-shooter Trenton… and why the X-T1 is perfect for Lord Voldemort
Episode 3 – Mehrdad: A talk with Fuji X Forum member & official Fujifilm X-photographer Mehrdad
Episode 4 – Tom H: Meet Tom H, the X-shooter with the Coolest Office in the World
Episode 5 – quincy: Meet Quincy, the X-shooter, who made me drop my coffee with his amazing #1 Forum post!
X-Shooter Don Pino

Tell us something about you
Professional Photographer or Amateur or something in between?
As an amateur you have the priveledge to be free of economical influences. This way you can concentrate on your passion. 
What is your kind of photography? (Motives, Approach …)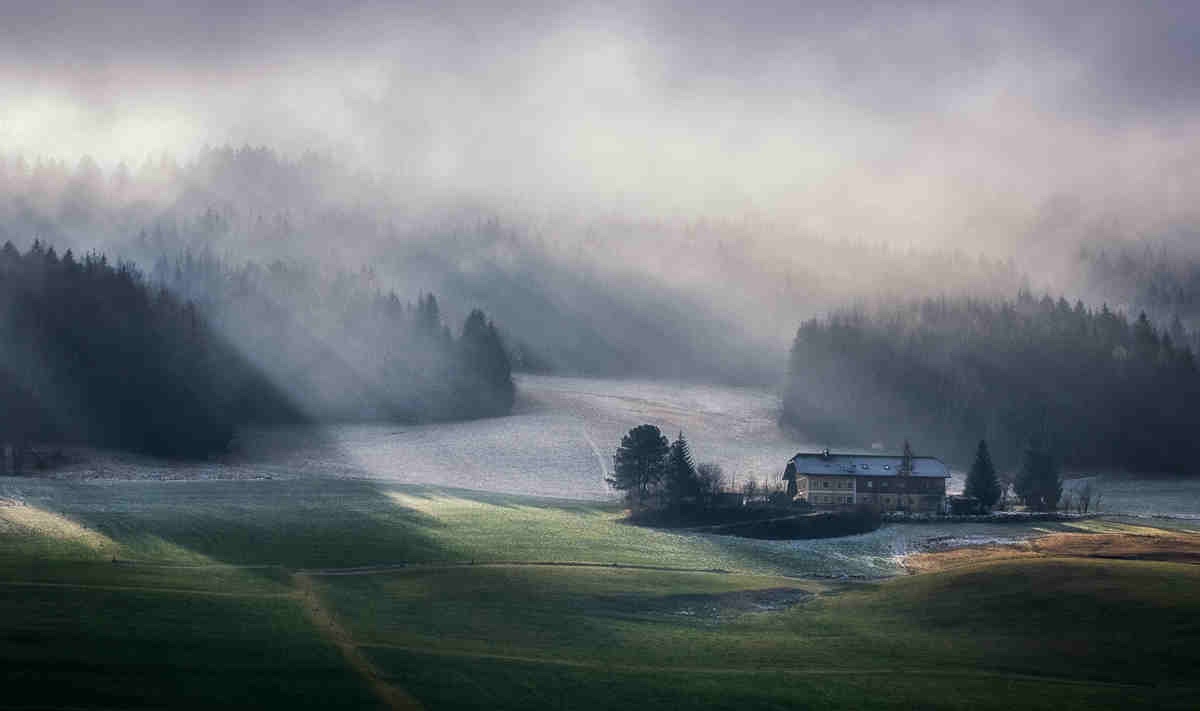 Landscape and architecture are like "unequal sisters". On the surface they seem to be different, but secretly they are connected through an invisible bond. Landscape and architecture are the "Ying and Yang" of photography.
Landscape is a very romantic kind of photography in which lyric and poetry take a great part. For this reason, many landscape photographers unconsciously are oriented towards the pictures of William Turner and other famous romanticists.
Architecture on the contrary, often prefers coolness as well as strict shapes and lines. It often seems to be technological, monochrome and cold.
In the daily routine of photography, architecture and landscape both subsist on wide angle shots or abstract tele shots. And certainly they are increasingly influenced by postproduction.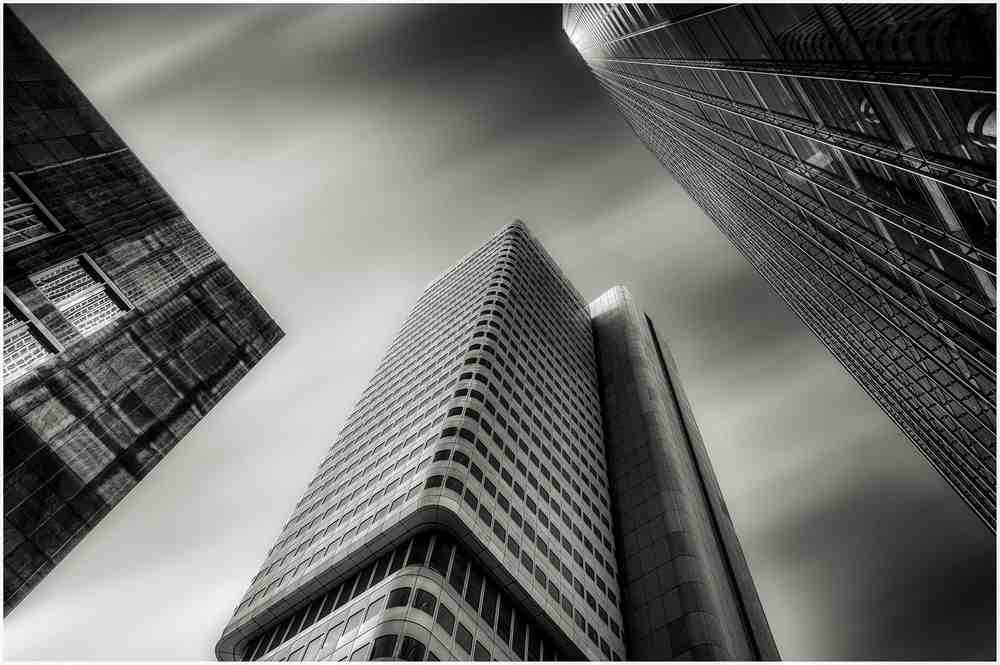 Where can we find more about you on the web (website, Flickr, Facebook, portfolio)
I have a portfolio on 500px (https://500px.com/don-pino) and on some German websites.
What's your favorite image taken with a Fuji?
I only started taking pictures two years ago with Fuji. Therefore I haven't got a very big choice. In my opinion, the pictures of the mushroom pickers are two of my highlights. Especially, because I intentionally visited the Italian Monti Sibillini in June to take pictures of the poppy blossom. Unfortunately, the poppies started flowering lately because of the low temperatures. The pictures were taken in the morning at three degree
Your Move to Fuji
What's the main reason for you to own a Fuji?
Like many others I was looking for an alternative second system with a compact design which meet the high expectations especially regarding the low-light photography. Not until I bought the X-E2, I got to know the fantastic fixed lenses. After two years of experience, I'd say that Fuji achieved the perfect balance between quality and compactness, simultaneously creating a "brand with a soul".
Is there something you miss from your previous system?
Since I'm frequently using the DRI technique for night scenes and indoor shootings, I miss the extensive AE – Bracketing possibilities my 5DMKIII had. The X-Pro2 now provides AE bracketing function of +/- 2 which at least is a small step in the right direction.
What's your favorite lens?
That's a difficult question regarding the fantastic range of Fuji lenses. I love the 16 mm 1.4 lens as a universal fixed focal length with an extremely close focus distance. Apart from the 10-24mm, the 55-200mm became one if my favourite lenses.
What's your favorite camera bag?
I like Think Tank. Since I started using Fuji I changed to a more compact model of airport essentials.
What's in your bag?
X-T1, X-E2 and (hopefully soon) the X-Pro2
16mm, 23mm, 56mm, 10-24mm, 55-200mm and at least the XC16-50
Several 77mm B&W and Haida ND Filters
Three Lee ND-Graduate Filters
Several Step up rings
Nissin i40
A Rocket Blower
Two SanDisk 32 GB SD cards
Undefined lens-cleaning cloth
Your Advice to Fuji
Which lens, that is not yet in the roadmap, would you like Fuji to make?
A new 60mm weather sealed and stabilized "Allround Macro" which can be also used for Portrait Photography, like the popular Canon 100/2,8 L .
Tell Fujifilm what's the main thing they should still improve in the X-series system via Firmware and/or Hardware
Although I keep told that 80% of the X-users take their "tripod pictures" using a mechanical cable release, I desperately wish for a newer version of camera remote which will make bulb shots and exposures of more than 30 Seconds possible and the remote release dispensable at the same time. Concerning long exposure, I'd like to add that I really could use a "live bulb" function.
Decisive Questions
OVF, EVF or Display?
The EVF of the X-T1 is already great. I don't even dare to imagine how good the EVF of the X-T2 will be.
Rangefinder style or DSLR shape?
For me this isn't an "either/or" question. I use them both. It depends on the moment and on the lens.
RAW or JPEG?
At the Moment 100% raw. With Acros this may change.
Curiosity & Customize you X
You most & you least used feature in Fujifilm cameras (like film simulations, build-in RAW converter, Extended DR(100-200-400), advanced filters, panorama, digital split image etc…)
According to me, there should rather be too many options for technical features than too less. At the end it's up to me anyway whether I use them or not.
Which functions did you place on the FN-buttons of your camera?
I very often use a tripod, therefore I placed the Self-timer at the Top FN Button.
What's Your favorite film simulation
I am still waiting for Acros.
Your favorite photography quote.
Truly all photographs are self-portraits. (Elizabeth Opalenik)