Meet Perfection: Fujinon GF110mmF2 Focus on Glass: "You'll Never Get this Kind of Image with Full Frame"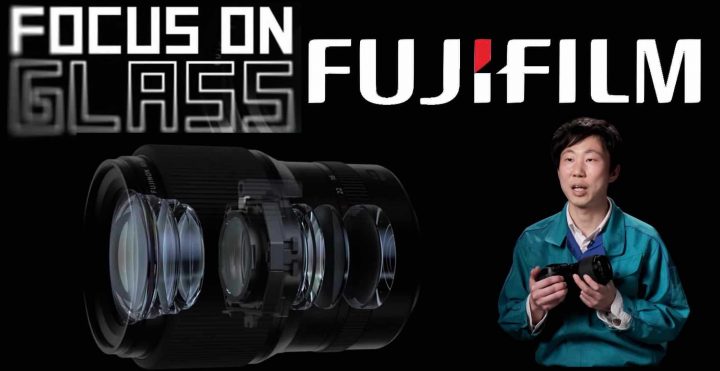 A new episode of Fujifilm's "Focus on Glass" series went online. This time it's about the Fujinon GF110mmF2, which, I remember you, at the moment is available with a $500 discount (expires tomorrow).
Down below the video plus the transcript.
in one word: the GF110mmF2 is the best lens
the goal is to allow photographers to take the best portrait shots
Fujifilm aimed to achieve harmony between camera and lens
Fujifilm wanted the best possible image quality, and the GF110mmF2 achieves that
it's sharp, and has great bokeh
87mm equivalent. The compression between subject and background will be the compression of 110mm, hence totally different than 85mm full frame. More 3D effect
you'll never get this kind of image with full frame
with the GF110mmF2 you will truly stand-out and get special results
the highlight of this lens is image quality, but pay attention also to autofocus
the challenge was how to move big heavy lens elements quickly. Fujifilm adopted linear motors, which is fast and accurate
chromatic aberration is suppressed
distortion has been suppressed to a level that while not zero, is hard to see with the naked eye
no resolution loss when wide open at f/2
Fujifilm wanted to achieve the 3D effect
the 3D effect comes from the multiplication of the larger number of pixels and the higher resolution of the lens. If the background is out of focus to have beautiful separation, it becomes an additional multiplication factor
when you take an image with this lens, the person seems to emerge from the image
you can take such 3D images, that you think you can grab the person in the image with your hands
a Fuji engineer said he can't find flaws in this lens
the images are so crisp and clear like water without turbidity or haze
Mail-in Rebate
Fujifilm GFX100S
→ USA: BHphoto / AmazonUS / Adorama / Focuscamera / Moment
MHG-GFX S hand grip: BHphoto / AmazonUS / Adorama
→ EU: AmazonDE / CalumetDE / WexUK / Parkc.UK / AmazonUK / PCHstore
Fujinon GF80mmF1.7
→ USA: BHphoto / AmazonUS / Adorama / Focuscamera / Moment
→ EU: AmazonDE / CalumetDE / WexUK / Parkc.UK / AmazonUK / PCHstore
Follow FujiRumors on Patreon, Facebook, Instagram, RSS-feed, Youtube, Flipboard and Twitter
Previous Focus on Glass episodes: