Fujinon GF Lens Roadmap Timeline 2019/2020 and More Fujifilm GFX 100 Details with Image Sample Super Crop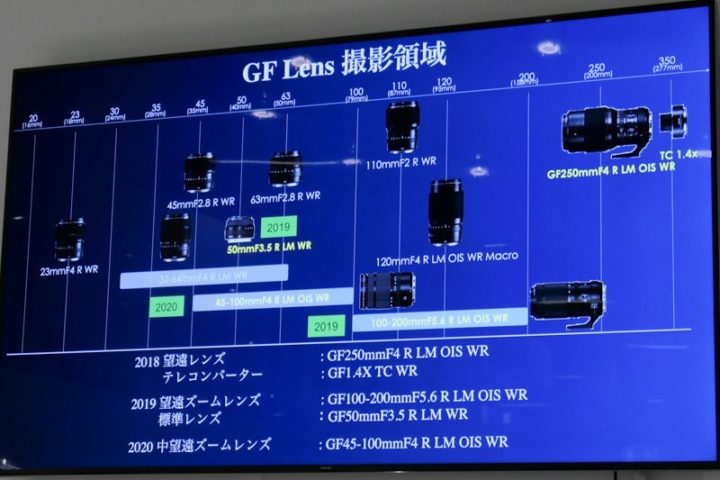 Fujifilm GFX System
Fujifilm has recently announced a new GF lens mount roadmap. The official roadmap, though, didn't gave any timeline about when the future GF50mmF3.5 pancake, GF100-200mmF5.6 and GF45-100mmF4 will hit the market.
Now the Japanese site dc.watch has shared a couple of media slides, including one that shows the roadmap for the various lenses. We can see:
2019
– GF100-200mmF5.6 R LM OIS WR
– GF50mmF3.5 R LM WR
2020
 – GF45-100mmF4 R LM OIS WR
As we told you back in December 2017, Fujifilm plans to release 2/3 lenses for each of their systems (X and GFX) a year. This means that we might see one more lens coming n 2019 for the GFX 50S as well as 1 or 2 more lenses in 2020. Check out our big rumor timeline to see what could come.
The slides also give us some basic details about these lenses, which I have all listed at the bottom of this article.
Other media slides (also below) show some more details the Fujifilm GFX 100. So we discover that (unsurprisingly) it will feature the X Processor 4 and we can see a first crop made out an image taken with the GFX 100.
Don't worry, of course I did google translate the Japanese description of the slides for your guys. Here on FujiRumors we like to treat you well and save your time ;).
You find everything down below:
Follow FR on Facebook, Instagram, RSS-feed and Twitter
Fujifilm GFX 50R: BHphoto (save up to $2,800), Adorama, AmazonUS
RUMOR, NEWS and COMMUNITY
Fujifilm GFX facebook group
Fujifilm GFX facebook page
Fujifilm GFX 100 media slides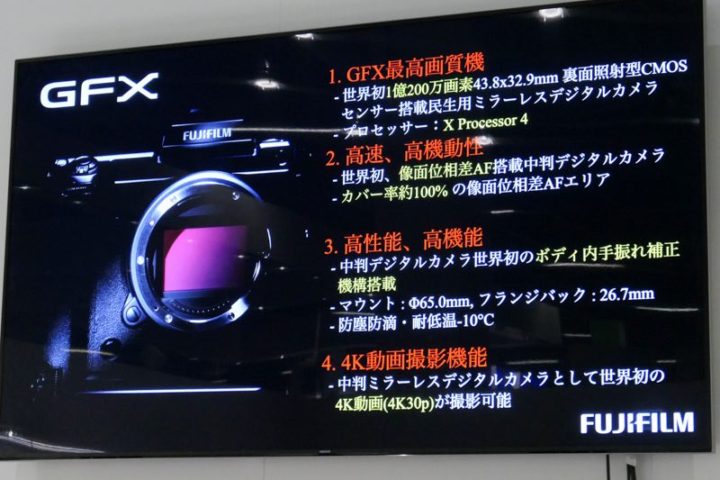 GFX highest image quality machine World's first 102 million pixels 43.8 x 32.9 mm Mirrorless digital camera for consumer use equipped with backside illuminated CMOS sensor Sessor: X Processor 4
High speed, high mobility – World's first image plane phase difference AF Medium format digital camera Around 100% image plane phase difference AF area
High performance high function – Medium format digital camera World's first camera shake compensation mechanism mounted mount: 065.0 mm, flange pack: 26.7 mm Dust proof and drip resistant low temperature -10 ° C
4K Movie shooting function · Medium-format mirrorless camera Can shoot 4K movie of the world (4K 30p) as a digital camera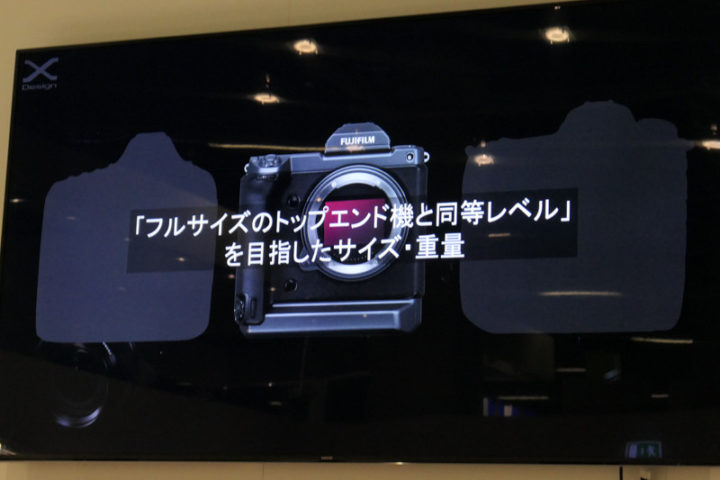 GFX 100 is aimed to have same size and weight of a "level-equivalent" full frame camera [NOTE: I guess they mean size and weight of pro-style body format DSLRs such as the Canon 1D X Mark II]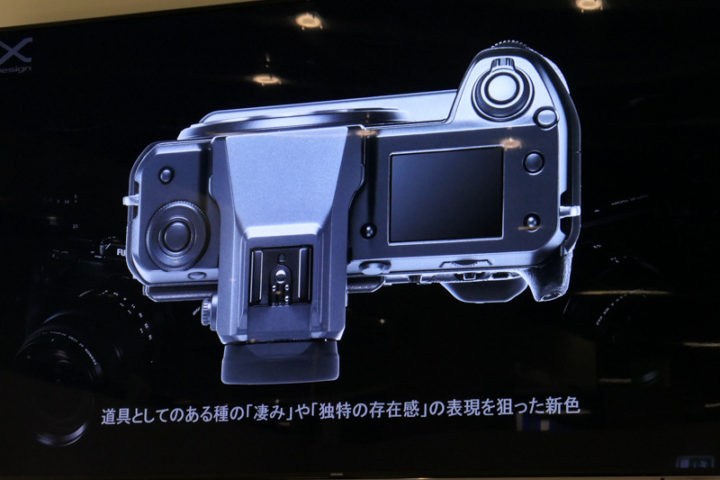 A new color aimed at the expression of some kind of tool "Taiji" and "unique presence"
Backside Illuminated media slide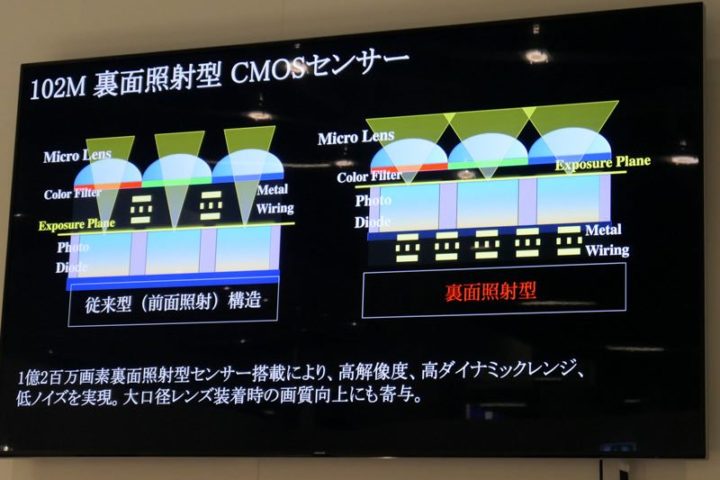 With 102 million pixels backside illuminated type sensor realized high resolution, high dynamic range, low noise. It also contributes to image quality improvement when fitting a large aperture lens
Fujifilm GFX 100 First Image and Crop
GF Lens Slides
GF 35mmF3.5:
Compact · Lightweight – World's lightest medium-format camera realized in combination with GFX50R
Super high image quality Resolving power corresponding to -100 M pixels
High speed AF – inner focus – linear motor drive
toughness – dust proof and drip resistant low temperature -10 ° C
GF 100-200mmF5.6:
Super high image quality Resolution corresponding to -100 pixels Maximum shooting magnification: 0.2 × (Wide)
High speed AF linear motor drive
Powerful OIS
inner zoom
compatible with full length teleconverter – 140 – 280 mm (111 – 221 mm, converted to 35 mm format)
Toughness Dustproof Drip-proof resistance Low temperature -10 ° C
GF 45-100mmF4:
Ultra high image quality Resolution corresponding to 100 megapixel F4 Constant zoom lens
Medium telephoto zoom lens 32-64mm, 45-100mm, 100-200 mm. FF equiv: 25-51 mm, 36-79 mm, 79-158 mm format
converted high speed AF inner Focus Linear Motor Drive
Powerful OIS 5
Toughness Dustproof / Drip-proof · Low Temperature -10 ℃
Follow FR on Facebook, Instagram, RSS-feed and Twitter
Fujifilm GFX 50R: BHphoto (save up to $2,800), Adorama, AmazonUS
RUMOR, NEWS and COMMUNITY
Fujifilm GFX facebook group
Fujifilm GFX facebook page