Fujifilm's Biggest Error is Now Fixed (and Waiting for Sigma)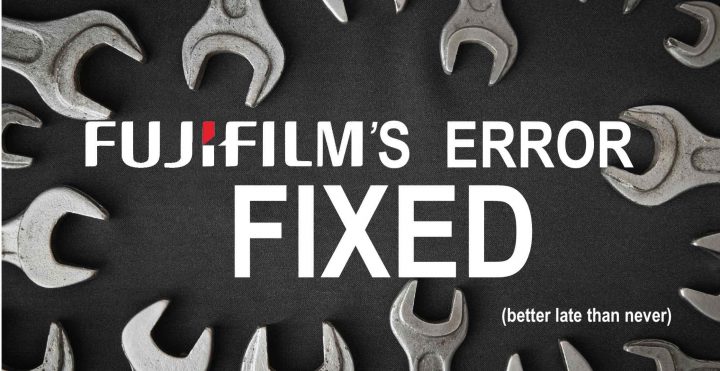 It's a rare thing…
it's a rare thing that the entire FujiRumors community agrees on a certain matter.
But Fujifilm succeeded in this miracle!
How?
By categorically refusing to open their lens protocols to third party lens manufacturers.
And still in 2019 top Fujifilm managers insisted that there is no need to have Sigma, Tamron & Co on the X mount side of life.
I love you Fuji, but this was just the biggest error the management ever took, proven by the fact that's it's also the one decision the entire FR community disagreed with.
Well, Fujifilm finally fixed this error in 2020, by saying they open X mount to third parties.
Late, but better late than never.
And guess what is happening? Third party manufacturers are finally joining the X mount, attracted by the Fujifilm market share and facilitated by the open lens protocols (a deal breaker for Sigma for a long time).
So let's see what is happening.
Cosina launched the Voigtländer Nokton 35mmF1.2 X, no autofocus, but with electronic contacts to provide Exif data and focus check.
Tokina launched a couple of X mount lenses.
Sigma is hinting to have lenses for X mount coming in 2021.
And the probably biggest news so far: Tamron will be launching the Tamron 18-300mm f/3.5-6.3 for Fujifilm X in 2021.
And since we have Tamron officially on board now, I thought we could give a revival to our original Tamron X mount lenses wishlist, which we published back in 2020 here.
You can still vote the survey, but so far you top 10 Tamron wishes are:
And given the increasing X mount autofocus offering, we launched the dedicated third party X autofocus lenses group here.
The Fastest Growing Fujifilm Group
Join Our Owners Groups
Join Our Facebook Pages