Fujifilm X-S10 New IBIS Small Enough for Fujifilm X-E4?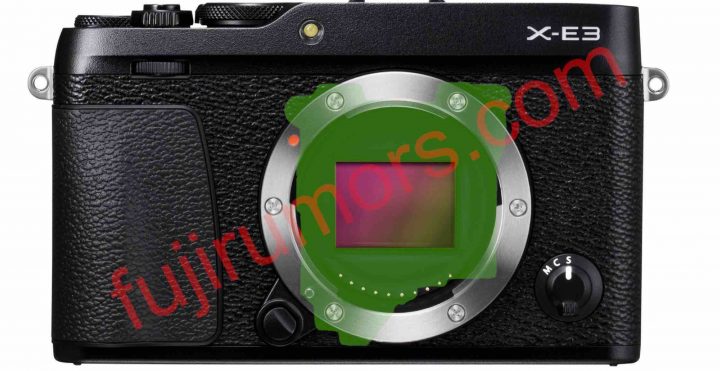 Recently FujiRumors broke the rumor about the Fujifilm X-E4 to come in early 2021.
The rumor triggered a stunning number of 230+ comments, and many of them are, as to expect, speculations and wishes about the features of the Fujifilm X-E4.
One of the hot topics was if the X-E4 has IBIS or not.
At this point in time I do not know the answer to this question.
All I could do is to try to imagine if the new smaller IBIS of the Fujifilm X-S10 would fit in the small body of the Fujifilm X-E3.
So I searched long on the internet, until I found a nice and clear technical Fujifilm official sketch of the Fujifilm X-S10 IBIS.
Based on that sketch, I was able to virutally mount the IBIS unit of the X-S10 with high accuracy on the Fujifilm X-E3.
The result is clear: it fits!
And not only it fits, but it seems that it would leave still enough room for the other components, as it would not take away precious space to the EVF, the battery compartment, etc.
Again, I have no idea if the Fujifilm X-E4 will have IBIS (and if anyone out there knows the answer to this question, feel free to let me know via fujirumor@gmail.com or via personal message on social media).
But it certainly looks like if Fujifilm wanted, they could squeeze IBIS into the Fujifilm X-E4, of course provided that the X-E4 keeps the body size of the X-E3 and doesn't make the X-E4 much smaller than the current X-E3, which is another thing I have no idea of (if X-E4 will have same size of X-E3).
So, there is still a lot we have to find out about the Fujifilm X-E4, and if you are interested, then you should definitely follow FujiRumors.
With all that said… take care, share love, take pictures and see you soon in the next article.
Follow FujiRumors on Patreon, Facebook, Instagram, RSS-feed, Youtube, Flipboard and Twitter
Join Our Owners Groups
Join Our Facebook Pages