Fujifilm X-Pro3 Coming with Dual LCD Tilt Screen – Do You Like it and VOTE Your Favorite Fujifilm Tilt Screen Style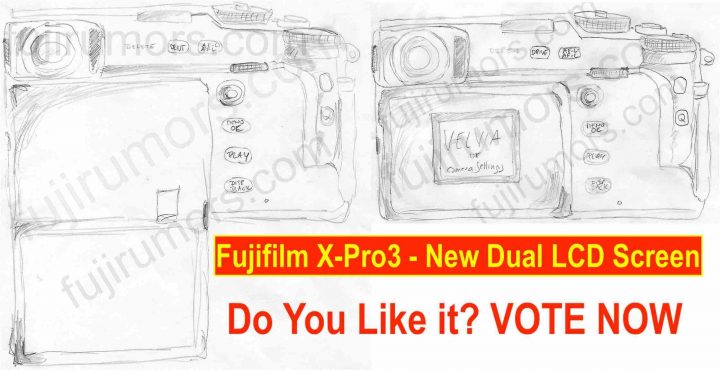 We have just leaked the full accurate sketches of the Fujifilm X-Pro3, which show a dual screen, the big one and a smaller one on the backside of the LCD. Just check it out here.
Well, in 2 days that article got already 560+ comments. That's so much, I thought it's time to sum up your opinion in a simple poll: Do you like it? Vote down below.

Loading ...
And now that we have them all, let us know in the next survey, which one is the tilt screen design in the Fujifilm world you like most.

Loading ...