Photokina 2020: Nikon, Leica and Olympus Drop Out! And Where is Fujifilm?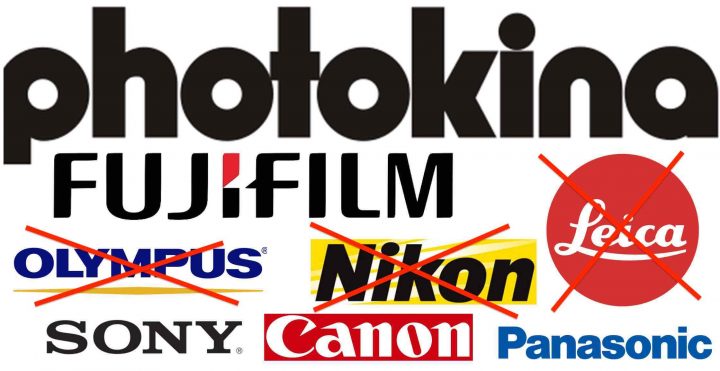 As you know, I have been to photokina two times (2016 report here – 2018 report here).
Both times it was fantastic, just for the sheer magnitude of the event.
But then, in my opinion, Photokina did an error: they dropped their 2 years cycle and decided to take place every year in May.
I immediately disagreed with decision, and when I said on FujiRumors, that Photokina will now become a smaller, regional show, many in the comments critiqued my idea, saying that Photokina is Photokina, and will always remain the go to place for all manufacturers (and camera vloggers/bloggers).
But at some point I remember even Fujifilm US manager Steve saying that Fujifilm organized big product launches in conjunction with Photokina, but that will be no longer be the case.
Well, turns out I was right… and actually seems to be even worse than I thought.
In fact, Photokina writes:
"We look forward to strong demand and applications from both the new and the classic segments of companies like Canon, CEWE, GoPro, Sony, Panasonic, Kodak Alaris, Sigma, Tamron, Carl Zeiss, Hasselblad, Hahnemühle, Arri, Rode Mikrophones, DJI and Insta360", says Christoph Werner, Vice President of Koelnmesse. These are contrasted by cancellations, including from Leica, Nikon and Olympus."
Leica, Nikon and Olympus dropped out of the show. That's a huge loss for Photokina. Especially Leica and Nikon always had massive booths.
Still on board are Sony, Sigma, Panasonic, Canon and others.
And Fujifilm?
Well, the official Photokina press release does not yet mention Fujifilm, neither in the list of companies, who will be present, nor in the list of those, who dropped out. Whatever that means.
FujiRumors at Photokina 2020?
While going to photokina was always a huge fun, I very likely won't go there in 2020.
In fact, a visit to photokina always comes during my teaching work job, and it has always been cumbersome to change the lesson schedule to be replaced for several days (and once back from photokina, I had to work A LOT to give back the extra hours my colleagues had to work to replace me).
Photokina is no longer Photokina, and I think it's not worth anymore all the hassle it brings to me and my colleagues at work.
But you know what?
At least I can say, I was still there, when Photokina was still the epicenter of the photography world.
via SonyAlphaRumors via Photokina