Fujifilm X-H1 Review Roundup in Times of Fujifilm X-T3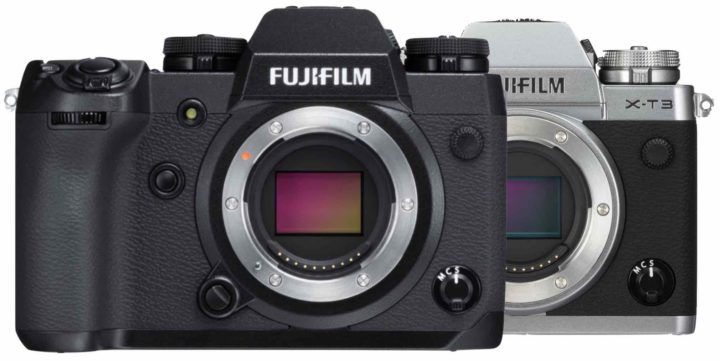 Fujifilm X-H1
With all the eyes pointed towards Fuji's brand new speed monster, the Fujifilm X-T3, I thought it might be a good idea to dedicate a roundup to the one camera, that definitely has been mostly overshadowed by the X-T3 release, the Fujifilm X-H1.
I have tested the Fujifilm X-T3 during my Photokina stay, and it's undeniable that Fujifilm achieved significant speed improvements.
But as we reported in latest rumors, the Fujifilm X-H1 is definitely also a fast focusing camera, and will get some improvements via firmware update in future. Surely IBIS will become better, but who knows if also some AF improvements can be expected.
Moreover, if you need IBIS, a bigger grip, an EVF that protrudes even further out, bigger buttons, an even tougher body (8H hardness) and other aspects that the X-H1 offers over the X-T3, then the Fujifilm X-H1 might be the best choice for you in the Fuji X camera system.
FujiRumors is everywhere: Facebook, RSS-feed, Instagram, Youtube and Twitter
Fujifilm X-H1 News, Rumors and Discussions
Fujifilm X-H User Group
Fujifilm X-H Page
Fuji X-H1 Roundup
Steven Dempsey Youtube – Chicago filmed with Fujifilm X-H1
Fujifilm X-H1: BHphoto, AmazonUS, Adorama, Focuscamera
Fujifilm X-T3 + v. grip (save $130): BHphoto, AmazonUS, Adorama, Focuscamera
Fujifilm X-T3 + 18-55 + v. grip (save $130): BHphoto, AmazonUS, Adorama, Focuscamera
FujiRumors is everywhere: Facebook, RSS-feed, Instagram, Youtube and Twitter
Fujifilm X-H1 News, Rumors and Discussions
Fujifilm X-H User Group
Fujifilm X-H Page