Future Fujifilm X-H1 Firmware Update to Improve Tilting and Panning IBIS Performance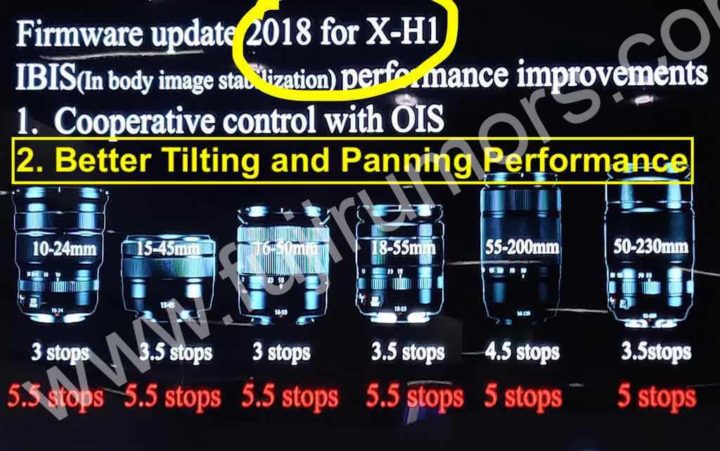 Fujifilm X-H1
A few days ago, we told you, that a firmware update for the Fujifilm X-H1 coming in 2018 will improve IBIS performance, enabling dual OIS/IBIS control with the lenses you can see listed in the screnshot above.
Well, that media slide didn't tell you the whole story.
According to our sources, also the IBIS tilting and panning performance will be improved.
As you can see, the rumor season never ends. So make sure to join us on Facebook, Instagram, RSS-feed and Twitter.
Fujifilm X-H1: BHphoto, AmazonUS, Adorama, Focuscamera
Our X-H1 Groups and Pages